Full Time
Applications have closed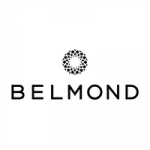 Website Belmond
Belmond Ltd. is a hospitality and leisure company that operates luxury hotels, train services and river cruises worldwide.
Hostess Job Vacancy at Belmond – South Africa
Description
Here at the Mount Nelson, we offer incredible brunch, lunch, afternoon tea and dinner experiences. Our Food and Beverage Department ensures seamless service, orchestrated by the attentive, knowledgeable and approachable staff, setting the stage for an unforgettable dining experience.
This is an excellent opportunity to work with a driven and passionate team focused on providing an incomparable experience. We are looking for a Hostess to join the Food & Beverage team.
Main Duties & Responsibilities
Welcome guests to the venue.
Seat guests by finding a clean, available table; pulling out chairs; placing clean/current menu in front of guest, etc.
Coordinate with the service staff about available seating options.
Answer incoming calls and address guests' queries, take restaurant reservations as and when required.
Ensure the introduction of the waiter to the guest table by announcing the waiters' name.
Ensure that the reception/entrance is neat, clean & tidy at all times.
Cater to guests who require extra attention (e.g. children, elderly).
Assist with adhoc duties as and when required by management.
Ensure our guests have a positive dining experience from the moment they arrive till their departure.
Acknowledge and respond to relevant customer queries, needs and expectations.
Ensure the outlet Manager is kept informed of any guest queries and or complaints.
Guide guests through the dining rooms and provide any needed assistance.
Conduct regular inspections of the outlet to ensure place settings are appropriate and each guest has a napkin, clean silverware, and any other item that is part of the standard place setting.
Check menus to ensure they are current, clean, plentiful, and presentable.
Maintain cleanliness of work areas throughout the day, practicing clean-as-you-go procedures.
Develop and maintain positive working relationships with others and support the team to reach common goals.
Perform opening and closing duties, as needed.
Engage with guests on a regular basis to ensure highest standards of hospitality and comfort is provided to our guests throughout all phases of food & beverage service.
Assist with the allocation of tables and floor layout.
Assist with F&B Attendant duties as and when required, to support the team to ensure that the outlet operates smoothly.
Hostess Job Vacancy at Belmond – South Africa
Requirements
Required Qualifications & Experience
Quality and customer service driven.
Attention to detail pertaining to area of responsibility.
Strong interpersonal and telephone etiquette skills essential.
Strong and effective communication, problem solving abilities essential.
Ability to work within a pressurized environment.
Ability to use Initiative and be proactive.
Benefits
Competitive basic salary
Pension fund benefit
Internal Belmond discounts
Loyalty and recognition rewards programme
Employee Assistance Programme
On going Learning and Development opportunities
Regular community, social and staff welfare events