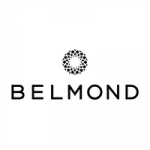 Website Belmond
Belmond Ltd. is a hospitality and leisure company that operates luxury hotels, train services and river cruises worldwide.
Hotel Front Desk Agent Job Vacancy at Belmond – South Africa
Description
Often the first hello and the last farewell, our Front Office and Guest Services teams are the gatekeepers of the Belmond experience. Their commitment to going above-and-beyond ensures a stay that is incomparable. If you are a service-orientated, guest-focused hospitality professional, then we would love to hear from you. We are looking for a Front Desk Agent to join the team.
Main Duties & Responsibilities
To provide a smooth check in and check out for all guests while at the same time taking care to ensure a pleasant and memorable stay for our guests.
Perform all check-ins and check outs of hotel guests as per the standard policy and procedure of the hotel.
Attend daily briefings & follow up on any pending items.
Ensure that all department & guest reports, dockets and correspondence are completed accurately and punctually.
Ensure all takings for the day are correct, balanced and banked according to Company policy and procedure.
Check the daily arrival list to have detailed information regarding arrivals and room requirements.
Be aware of all VIP's – both in house and arrivals.
Ensure that you adhere to the Leading Quality Assurance standards for Front Office.
Carry out any other functions and responsibilities as directed by the Front Office Management to ensure the smooth running of the front desk.
Stay up-to date about room rates, current promotions, offers and packages.
Ensure that long stay and regular guests are acknowledged and their preferences are actioned and retained for future stays.
Liaise with Housekeeping to ensure all rooms are clean, tidy and fully-furnished to accommodate guests' needs.
Assist with recommending activities and restaurants to guests when the Concierge team are unavailable.
Provide support and coverage to all areas of the Front of House division as required.
Provide information about hotel amenities and promote hotel services and ensure you stay self-informed on what activities are available in the city and surrounds.
Hotel Front Desk Agent Job Vacancy at Belmond – South Africa
Requirements
Required Qualifications, Skills & Experience
Diploma / Degree from a reputable hotel school.
2 years' experience in Front Office or similar role within a luxury hotel environment.
Experience with hotel reservations software – advantageous.
Strong verbal and written communication skills.
Detail orientated.
Good organisational skills.
Excellent customer service skills.
Time Management skills.
Strong mathematical skills.
Benefits
Competitive basic salary
Medical aid & pension fund benefit
Internal Belmond discounts
Loyalty and recognition rewards programme
Employee Assistance Programme
On going Learning and Development opportunities
Regular community, social and staff welfare events