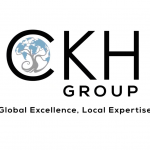 Website CKH Group
CKH Group is a CPA-led business advisory firm. It offers powerful financial solutions to individuals, SMEs and corporations, both public and private.
HR Associate Job Vacancy at CKH Group
Description
We are looking for an HR Assistant to undertake a variety of HR administrative duties. The HR Assistant duties involve a wide range of support activities inside our HR department, from coordinating meetings to maintaining our employee database to posting job ads. An important part of your role will be to act as the liaison between HR and employees, ensuring smooth communication and prompt resolution of requests and questions. You'll also assist in creating policies, processes and documents.
Responsibilities
Own the end-to-end recruitment life cycle of the various vacancies
Drafting employment contracts
Organize and participate in job fairs as well as collaborate with other departments to define brand awareness and employer branding strategies
Assist in the design of new Hr policies
Process documentation and prepare reports relating to personnel activities (Staffing, Training, Evaluation etc)
Assist in payroll preparation by providing relevant data
Compile and update employee records (hard and soft copies)
Facilitation probation and performance evaluations
Communicate with public services when necessary
Conduct initial orientation to newly hired employees
Deal with employee requests regarding human resources issues, rules, and regulations
HR Associate Job Vacancy at CKH Group – South Africa
Requirements
A degree in Business Administration, Social Sciences or related field
Proven experience as a Human Resources Executive, Administrator or other Human Resources position
Fluency in English
Excellent knowledge of MS Office (Word, Excel, PowerPoint)
Knowledge of labour legislation
Excellent communication skills, both verbal & written
Ability to handle data with confidentiality
Good organizational and time management skills
Benefits
Competitive salary package & benefits
Experience in a friendly, open space office comprising young, enthusiastic, multi-national staff
Have the opportunity to travel
Continuous improvement & training
Why CKH is the best choice?
CKH is a boutique accounting & financial services firm that provides local expertise aided by global experience.
We have presence in Atlanta, South Africa, Ukraine, Poland, France, Germany, Spain and Greece.
Our tree logo is representative of CKH's ideals:
The roots of the tree remind us to stay grounded and humble.
The trunk represents the support we have for each other, making our team strong. But we also like to shake the tree!
Churning up new ideas and positive change as the world around us grows.
The fruit our tree grows reminds us to never stop growing, producing the best quality service for our clients.
The treetop helps us reach higher, always stretching to new heights and goals.