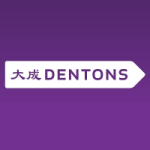 Website Dentons
Dentons is a global law firm driven to provide you with the competitive edge in an increasingly complex and interconnected marketplace.
Description
HR Business Partner Job Vacancy at Dentons
Description
Building on the strong focus on talent in Dentons, we continue to transform how we attract, develop and grow talent; along with implementing the structures to enable innovative approaches. The talent function is critical to our success and achieving the strategic goals, which in addition to the focus on key priorities has also led to the wide-ranging program of transformation and NextTalent, as an innovative talent development approach.
Dentons is currently recruiting a HR Business Partner to support Team members across various locations and functions. The successful candidate will be key to driving employee experience for our global talent.
Why Dentons is different
The legal profession is changing rapidly and Dentons is leading the way in advancing change for the benefit of clients. We are driven to challenge the status quo, delivering consistent and uncompromising quality and value to our clients in new and innovative ways. With over 20,000 individuals in more than 200 offices the opportunity is huge.
Dentons continues to receive external awards and recognition, including for our continued international expansion over the last 12 months; for ground-breaking innovation through the development of Nextlaw Labs and Nextlaw Global Referral Network; and for success in advising clients across multiple regions. Dentons is also a leader on the Acritas Global Elite Brand Index and a BTI Client Service 30 Award winner.
Against such rapid growth and change, this role offers the successful individual the chance to play a lead role and make their mark in driving the successful implementation of this global program
Primary Responsibilities
HR Business Partnering: Offering first line support for people managers and employees for all topics related to policies, processes and procedures;
Employee Relations: the first point of contact advising managers on routine performance issues and providing support to employees as needed;
HR Administration: Working with internal HR administration teams to ensure compliance of documentation and processes;
Compensation and Benefits: Working with internal and external payroll teams; working with external benefits providers; helping shape Global Team benefits offering;
HR Projects: developing and managing key HR programs and processes, such as onboarding, annual review process and pulse surveys;
Collaborating with different functions, HR, recruitment and our people data teams across the firm to roll out and manage global policies and processes.
About You
The successful candidate for this role will have:
Excellent working knowledge of English – both written and oral;
HR experience; with a good understanding of HR practices
Proven project management skills;
Experience of influencing and engaging stakeholders, including building and managing relationships within a diverse global firm;
Ability to work under pressure and manage conflicting demands.
We believe these requirements will help you excel in the role. However, if you meet most – but not all – of the expectations, we still encourage you to apply and we are keen to explore your potential.
Applications from current residents in following locations will be considered: South Africa (Cape Town/Johannesburg)
Disclaimer: Please ensure when applying for this role that you are legally eligible to work/live in your preferred location. Visa sponsorship or relocation costs will not be provided
Language Capabilities
We are a truly global law firm and as such, always welcome hearing from those with foreign language capabilities.
HR Business Partner Job Vacancy at Dentons
Diversity & Inclusion
Essential to our success as a global law firm is our ability to attract and retain the best talent from a diverse range of backgrounds. We want a work environment where everyone can reach their potential and we have an inclusive culture which respects individual differences.
We undertake and support a number of internal and external initiatives aimed at increasing diversity within the profession and we encourage all our partners and staff to get involved. We welcome you to learn more about diversity and inclusion at Dentons.
Equal Opportunities
Dentons is committed to providing equal opportunities for all. We welcome applications from candidates with disabilities and support those in the workplace who have a disability.
Reward and Recognition
Remuneration and benefits package will reflect the successful candidates experience and country where hired
View:  12 Useful Cover Letter Writing Techniques ( in Brief )
How to Apply: