Full Time
Applications have closed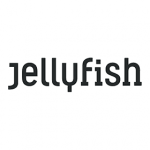 Website Jellyfish
Jellyfish is a new kind of marketing performance company for the platform world, where success demands a creative, multi-platform mindset.
HR Business Partner Job Vacancy at Jellyfish
Description
What can you expect from the role?
At Jellyfish, the People teams' core role is that of a People Partner. HR Business Partner's support specific cohorts in the business across a variety of areas, with the vision of leveraging our skills, confidence and enhancing our own superpowers. All of this empowers us to contribute to maintaining a sustainable organization for our people to learn, grow, and excel.
As ambassadors of our core values, we are expected to easily cater our ideas and experience to support teams and individuals, ensuring they have what they need to reach their full potential. Nothing is beneath us as a team, whether our activity helps one person or the entire organization, we love to open up progression opportunities.
What can you expect from us as a team?
We pride ourselves on the value that we add as a People team, through our innovative solutions and adaptability. Whilst it's expected for us to maintain a diplomatic and professional approach to work, we are encouraged to challenge, whilst proving we are personable enough to develop positive working relationships. This helps us to think outside of traditional frameworks. We love trying new ways of working and we never shy away from experimenting with new ideas.
What are we passionate about?
We want to revolutionize the way we work. Our individual and team ideas must always be ready to transition into scalable projects. We have a key role in ensuring Jellyfish is able to operate as a unique and truly global value proposition. We are always thinking global as a team.
What can you achieve?
Partnership with business leaders on their opportunities and challenges; becoming a trusted partner, advising them on People´s aspects while making recommendations on specific plans and actions to target goals and challenges.
The opportunity to participate in an innovative project in terms of HR practices.
Supporting your people and a growing business to grow even faster.
Evolve in a challenging yet exciting environment.
An accelerated development plan.
Share and learn within a multicultural and multidisciplinary team.
The support of a friendly team that loves to exchange and have fun despite the geographical distance and time difference.
Pride not only by the analysis of your own results, but by seeing the people you will support develop and flourish within Jellyfish and thanks to you.
HR Business Partner Job Vacancy at Jellyfish
Requirements
What do we expect from you?
Fluent in English (a second language will be amazing).
In-depth knowledge and experience of dealing with complex employee relations cases, with the ability to analyze, interpret and explain employment law
Experience in the role of an HR Manager or Business Partner
Commercial awareness
IT and numeracy skills
At Jellyfish, we are a proud Salesforce Partner. Experience with this platform is advantageous.
A proven track record of 'making a difference
Be able to influence and negotiate
Discretion and confidentiality
Develop innovative HR policies and procedures to drive performance and mitigate disputes.
Willingness to participate in the implementation of global and local projects, procedures, and guidelines to help align the workforce with the strategic goals of the organization.
A colleague with whom to share and develop in a diverse environment.
Benefits
An ultra stimulating work environment
Possibilities of multiple evolutions, on different positions and internationally
Competitive salary, based on experience 💸 (Fix Salary, Performance Bonus and Anniversary Increase)
A complete range of training courses and projects to enable you to be a driving force in your professional development and to perfect your expertise all along your journey within Jellyfish
Recommended: Read our Job Tips Here to enhance your Application