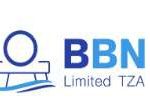 Besix Ballast Nedam (BBN)
BESIX Ballast Nedam (BBN) Limited, the CONTRACTOR for the Engineering, procurement and Construction
 HSE Officer Job Vacancy at Besix Ballast Nedam (BBN)
BESIX BALLAST NEDAM (BBN) LIMITED JOB ADVERTISMENT – HSE Officer.
BESIX Ballast Nedam (BBN) Limited, the CONTRACTOR for the Engineering, Procurement and Construction of the Jetty and Load Out Facilities in the Tanga Bay for the East African Crude Oil Pipeline (EACOP) Project, invites job application for HSE Officer.
Project EACOP – Jetty & Loading Out Facility Employer BESIX Ballast Nedam Limited (BBN) Work Location Tanga Port
Position Title HSE Officer
Reports To: H3SE Manager
Employment Duration September 2023 to May 2025
Job Type Full Time
Purpose and scope of assignment
The main objective of HSE Officer is to monitor health, safety and environment, assess risks and offer proper advise to maintain and/or improve standards and avoid/reduce potential hazards at workplace while ensuring compliance of company internal policy and other legal requirements.
Job responsibilities
• Making regular site inspections
• Planning safe working practices and making necessary changes
• Keeping up to date and ensuring compliance with current health and safety legislation
• Ensuring that equipment are installed correctly and safely
• Undertaking Safety and Environmental risk assessments
• Performing environmental inspection.
• Identifying potential hazards
• Determining ways of reducing risks
• Liaising with relevant internal departments
• Leading and coordinating your subordinates in department.
• Organising/attending health and safety meetings
• Safely handling hazardous substances
• Compiling statistics
• Making recommendations following accidents/incidents
• Keeping up to date with developments within the profession
• Making presentations to groups of employees/managers.
• Providing health and safety training courses for employees and managers
• Investigating/recording incidents, accidents, complaints and cases of ill health
• Any other assignments as directed by your superiors.
Job qualification, experience and skills.
Applicant should possess the following.
• Must have Bachelor Degree qualification preferably health, safety or environmental field of study or equivalent.
• HSE qualifications such as NEBOSH General certificate as important.
• In-depth knowledge of legislation e.g OSHA and NEMC is necessary.
• Experience and knowledge of compliance and monitoring international standards such as IFC
will be an added advantage.
• Continuous experience of not less than 3 years on construction projects.
• Proficient in Microsoft Applications.
• Leadership and analytical skills with ability to think critically.
 HSE Officer Job Vacancy at Besix Ballast Nedam (BBN)

Apply to:
All Applications should be sent by email to jobs@bbnltd.co.tz (Max. Email & attachment size: 20 MBs and all attachments to be combined in a single document) on or before 12th September 2023,
17:00hrs.
NOTICE; NO HIRING AT THE GATE!!!
PLEASE NOTE, if you are not contacted within 2 weeks after deadline date, consider your application unsuccessful.
Read: The top 4 important Skills to include in your CV in 2023