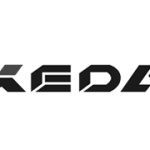 Website Keda (T) Ceramics Co Ltd
KEDA (TANZANIA) CERAMICS CO., LTD, as knowed as Twyford is an international tile manufacturing company in Africa.
HSE Supervisor Job Vacancy at Keda (T) Ceramics Co Ltd
We're Hiring
Keda (T) Ceramics Co Ltd wishes to recruit qualified candidates to fill the following open position. Position: HSE Supervisor.
Working Location: Chalinze Pwani.
Key Activities.
 Ensuring all employees have proper safety training and are aware of hazards in their work environment.
 Performing work site inspections to ensure compliance with safety regulations.
 Informing workers on potential hazards and implementing measures to mitigate risks.
 Conducting investigations upon accidents to identify the causes and contributing factors.
 Writing detailed reports on accident investigations and conclusion.
 Consulting the management on formulation of policies and procedures for safety programs.
 Monitoring compliance of safety regulations and providing trainings to all employees.
 Recording injuries or illnesses that occur at work in order to identify potential hazards or patterns of unsafe behavior.
Qualifications and Skill
 More than 5 years of working experience in HSE.
 Bachelor degree or above in-depth knowledge of legislation (e.g. OSHA/EPA) and procedures.
 BSc/BA in safety management, engineering or relevant field is preferred
 Strong sense of self-achievement and continuous learning ability.
 Strong team awareness, team management experience is preferred.
 Knowledge of potentially hazardous materials or practices.
 Experience in writing reports and policies for health and safety.
 Familiarity with conducting data analysis and reporting statistics.
 Proficient in MS Office, Working knowledge of safety management information systems is an added advantage.
 Excellent communication skills with the ability to present and explain health and safety topics.
HSE Supervisor Job Vacancy at Keda (T) Ceramics Co Ltd
General Behavior:
 Must be self-driven, energetic, creative, and possess strong leadership skills.
 Ability to project a strong, positive image of him/herself and the Company.
 Able to operate in a performance driven organization.
 Good organizational and teamwork skills.
 Self-motivated, enthusiastic, energetic.
 Attention to details.
Application mode
How to apply: Send your CV via recruitment@twyfordtile.com
Clearly indicate the position applied on email subject header Note: Only Short-listed candidates will be contacted. Deadline: 25th September ,2023 .
Recommended: Read our Job Tips Here to enhance your Application