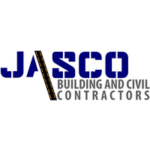 Website Jassie & Company LTD
Construction Company in Mwanza, Tanzania
Human Resource Manager Job Vacancy at Jassie & Company LTD
Job Description and requirements.
Position:                                      Human Resource Manager
Place of Work:                            Mwanza
Application deadline                21-09-2022
Business / Employer name         JASSIE AND CO LTD
Company Industry                     Construction
Work Type                                  Full Time
Education Qualification:           Bachelor's degree in Human Resource Management
Minimum Experience                 2 year.
Description
We are looking for an HR Manager to oversee all aspects of human resources practices and processes.
Responsibilities involved include;
Develop and implement HR strategies and initiatives aligned with the overall business strategy
Bridge management and employee relations by addressing demands, grievances or other issues
Manage the recruitment and selection process
Support current and future business needs through the development, engagement, motivation and preservation of human capital
Develop and monitor overall HR strategies, systems, tactics and procedures across the organization
Nurture a positive working environment
Oversee and manage a performance appraisal system that drives high performance
Assess training needs to apply and monitor training programs
Ensure legal compliance throughout human resource management
Human Resource Manager Job Vacancy at Jassie & Company LTD
How to Apply:
Please send your CV and Cover Letter to humanresources@jasco-tz.com
Jassie and Company Limited
Plot No: 1 Block "C" Ilemela Industrial Area road
P.O. Box 1810
Mwanza – Tanzania
All applications should be addressed to the Human Resources Manager
The deadline for submitting the application is 21 September 2022.