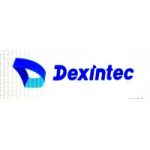 Website Dexintec Finance Tanzania Limited
A Digital Lending company that provides loans through digital means
Human Resources Business Partner Job Vacancies at Dexintec Finance Tanzania Limited – 2 Posts
EMPLOYMENT OPPORTUNITY
Employer: Dexintec Finance Tanzania Limited
Industry: Fin-tech
Duty Station: Victoria Noble Center, 4th Floor, Dar es Salaam, Tanzania
POSITION: HUMAN RESOURCES BUSINESS PARTINER (HR BP ) – 2
Job responsibilities
➢ Work with department management to ensure that human resource strategies are consistent with department goals.
➢ Provide support and guidance in employee recruitment, performance
management, talent development, employee relations, employee care and cultural construction.
➢ Communicate department needs, identify business pain points, and formulate
targeted human resources solutions.
➢ Promote the implementation of headquarters human resources related policies and plans in the department.
Job Requirement
• A degree in Human Resources Management, Business Administration or Related Field.
• 5 years of experience as Human Resources Business Partners.
• 2 years related industry experience.
• HR experience in Micro finance company or related.
• Should be below the age of 35 years.
• Good communication in English and Swahili, written and oral.
• Excellent interpersonal and communication skills.
• Ability to identify gaps and employee evaluation skills.
• Excellent organizational skills.
Human Resources Business Partner Job Vacancies at Dexintec Finance Tanzania Limited – 2 Posts
Mode of Application
If you are interested and qualified for the above roles, kindly send only your CV (pdf) to
said.ramadhani@tz.dexintec.com indicate the HRBP as your application email subject.
Deadline: 18th November, 2023.
Only shortlisted candidates will be contacted.
Read Also: The 5 Do's and 5 Don'ts in Preparing a Perfect Job Application Letter