Full Time
Applications have closed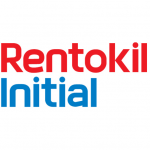 Website Rentokil Initial
Rentokil Initial provides services that protect people and enhance lives.
Description
Rentokil Initial is a Global services company employing over 35,000 colleagues across 70 countries. The Company is at the cutting edge of technology and innovation as it strives to protect people and enhance lives, by controlling pests, improving hygiene and improving interior spaces with plants and scenting.
We are experts in the fields we operate in, investing in training, science, innovation and technology, and affording our employees Opportunities for Growth and Development
Listening and acting on feedback is part of our culture to support colleagues and our customers. Rentokil Initial regards equality and fairness as a fundamental right of all of its colleagues.
We live our values of Service, Relationships and Teamwork which were identified by our colleagues across the world.
Find out more on careers.rentokil-initial.com
Our family of businesses:
Rentokil Pest Control is the world's leading commercial pest control company who provide quality, diligent and friendly services to all our customers.
We operate in over 65 countries and we are ranked in the top 3 in 63 of those.
We are highly innovative and have leading technical and scientific expertise and our customers look to us for our knowledge and integrity.
Although we don't provide the most luxurious of services, this is certainly essential for all of our customers, and to make sure service happens.
Initial Hygiene is the world's leading hygiene services company who provide quality, diligent and friendly services to all our customers. We operate in over 40 countries and we are ranked in the top 3 in 38 of those. We produce high quality, tailored hygiene product ranges for washrooms – across all sectors and industries where our customers look to us for our knowledge and integrity
Ambius is the world leader in providing interior landscaping services for a range of customers from boutique hotels, to shopping centres. We use planting, scenting, flowers, artwork and exterior landscaping maintenance to improve the environment for the benefit of the customer and their employees. Ambius is a global brand across North America, Europe South Africa and Australia.
In-Field Sales Consultant Job Vacancy at Rentokil Initial
Requirements
A vacancy has arisen for a Sales Consultant selling across all 2 divisions of Rentokil (Pest Control and Initial) Preference will be given to suitable applicants in line with the Company Normalisation Policy. The position is based in the Mpumalanga province.
To grow the company portfolio and achieve predetermined sales targets by promoting and selling our products and services by
penetrating an allocated sales area and sourcing potential new customers
contacting existing customers to provide solutions for their current, growing and new needs
Use own initiative to obtain appointments with Tier 2 customers (>R15 000 but <R200 000 annual portfolio value)
Hold face to face visits with a minimum of 6 decision-makers per day
1 x Customer Review per day
Utilise RISE (sales methodology) to understand customer and to shift client around the sales process to decision point
Conduct all necessary surveys
Obtain target in contract sales as a commitment to the business per month
Complete necessary documentation accurately and submit timeously
Tracking all KPI's and other planning and reporting tools
Selling skills/persuasiveness/interpersonal
Super confident
Fearless
Highly assertive
Driven
Money Motivated
Highly competitive
Well-presented and articulate
Lifestyle aspirant with champagne tastes
Calculating
Restless and needing to be constantly active
Very bubbly/ high energy levels
Self-discipline/ Self-managed
Independent
Valid driver's licence
Record of a minimum of 2 years in field selling experience
Above average communication skills (written/verbal/non-verbal)
Numeric acumen
Computer literate
Business acumen
Benefits
Are you interested? Here's what you can expect when you join us…
A number of benefits including:
Subsidised Medical Insurance, Risk and Retirement funding
Opportunity for Growth and Development – Structured Sales Career Path
OTE (On target earnings)
A fully paid company car, including fuel
A uniform allowance
A cell phone + cell allowance
A tablet + 3G
Employment Equity
Rentokil Initial believes in diversity and thus offers all employees opportunities and avoids discrimination in compliance with the Employment Equity Act. Our selection process will therefore give preference to suitably qualified Employment Equity candidates in order to to achieve our Employment Equity numerical targets.
Do you love to provide a valued professional service throughout your community? Do you feel like you could do the job well? Apply for the role today!
By applying to this vacancy you give consent and authorise the Company, the Company's Human Resource Department and authorised Management team to use, review, process and archive any personal information provided to the company in the course of your application as well as any information that you have provided in support of your application.