Internship
Applications have closed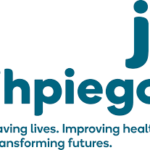 Website Jhpiego
Jhpiego is a nonprofit organization for international health affiliated with Johns Hopkins University.
Intern- Continuous Quality Improvement (CQI) Job Vacancy at Jhpiego
Overview
The Continuous Quality Improvement (CQI) Intern position will work closely with VMMC training of trainers (TOTs) and VMMC Focal Persons at regional and council level to promote and follow up implementation of the minimum standards for VMMC defined by MOH. The CQI Intern will be the project CQI champion using the national CQI tool for VMMC to assess performance, document gaps and support targeted interventions to address them through structured mentorship. Being a CQI Intern in the project is an exciting opportunity for recent graduates in the health field to gain workplace and health system experience, apply their knowledge and skills, develop marketable skills and professional values, and start a career in public health or health administration under the guidance of a highly experienced multidisciplinary team of health professionals and managers while contributing to strengthening the Tanzanian health system and its human resources for health. The position will be based in Iringa, Morogoro, Njombe, Singida or Tabora regions.
This position wil lbe closed on 1st September, 2023.
Responsibilities

Promote awareness, understanding and integration of the minimum standards for VMMC defined by MOH in the national CQI tool in all activities targeting supported VMMC sites.
Prepare activity plans related to CQI, coordinate travel logistics within and outside Jhpiego, organize printed materials, stationeries and equipment required to support CQI activity.
Participate in VMMC training including supporting TOTs during group work, administering pre- and post-training assessments, participant registration, and training evaluation.
Participate in health facility visits to follow up implementation of region, district and facility CQI plans and support development and implementation of remedial action plans.
Conduct route cause analysis for chronic CQI challenges and recommend changes.
Contribute to project documentation including CQI action plans, activity reports, data analysis, presentation slides, activity reports, success stories and conference abstracts.
Participate in other RISE activities and Jhpiego projects as opportunities arise.
Write a report on the most significant change (MSC) you experienced as a young professional from your internship and how you will use your MSC lessons and skills to build your career. You will be required to submit and present your MSC report at the end of your internship.
Perform other duties assigned from time to time by your mentor/supervisor
Required Qualifications

Bachelor's degree in medicine, nursing, public health, health administration, health informatics or any other allied health sciences.
Should NOT have previous employment or workplace experience.
Demonstrated public service, initiative, and leadership in school or social setting.
Good communication and presentation skills for different audiences in Kiswahili and English.
Strong interpersonal communication or people skills.
Willingness to commit at least six months for the internship.
Willingness to live in any region among Iringa, Morogoro, Njombe, Singida and Tabora.
Demonstrated self-management (i.e., motivation, dealing with pressure, adaptability, diplomacy).
Basic computer skills (email and MS Word).
Intern- Continuous Quality Improvement (CQI) Job Vacancy at Jhpiego
Skills And Specifications

Ability to establish and maintain effective working relationships with internal and external customers those contacted during work.
Planning and negotiation skills required
Good level of computer literacy, conversant with all Microsoft products.
Jhpiego offers competitive salaries and a comprehensive employee benefits package.
Please apply at www.jobs-jhpiego.icims.com
Applicants must submit a single document for upload to include: cover letter, resume, references, and salary history.
For further information about Jhpiego, visit our website at www.jhpiego.org
Note: The successful candidate selected for this position will be subject to a pre-employment background investigation.
Jhpiego is an Affirmative Action/Equal Opportunity Employer