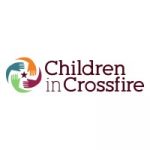 Website Children in Crossfire
Children in Crossfire is a registered charity founded in Northern Ireland which aims to eradicate poverty and help children in war zones and works in partnership with local organizations in the developing world to make healthcare and education more accessible to young children.
Intern : Finance and Administration Job Vacancy at Children in Crossfire
Job Description
Intern Recruitment: Finance and Administration
Programme: Children in Crossfire, Tanzania Duty Station: Dar es Salaam, Tanzania
Reports to: Finances and Administration Manager
Period: 6 months Start Date: November 2022
Background
Children in Crossfire is a registered charity in Ireland that facilitates International Development and Development Education (DE)/Public Engagement (PE) activities. Our vision is a compassionate world where every child can reach his or her potential. We work in partnership with local organisations in Tanzania and Ethiopia to improve the lives of the most disadvantaged young children, focusing on Early Childhood Education (ECE). By improving childhood care, we change lives and empower young children and their communities to build a better future. In Ireland, we work through DE and PE to engage the public in issues of global justice, and through PE we also advocate for increased investment in ECE.
Children in Crossfire Tanzania is currently preparing its new 5-Year country strategy that aims to transform the school readiness of young children in Tanzania, as delivered by a programme of work spanning direct programming and policy advocacy in ECD with a particular focus on early years learning (ECE).
Context of the role
This Role will be based at the Children in Crossfire Country Office in Dar es Salaam, Tanzania, and is responsible to the Finance and Administration Manager. This is a national-level position.
Major Responsibilities:
1) To provide financial administration support including responsibility for petty cash management, reporting, and reconciliation.
2) To provide Human Resources Administration support including reviewing, updating, and ongoing maintenance of staff Human Resources files.
3) To provide support in establishing, updating, and ongoing maintenance of physical and virtual office filling systems.
4) To provide support in the management of the front desk and general administration of the Country
Office.
Specific Responsibilities:
1. Finances Administration support (40%)
• Support administrative responsibility for Petty Cash management, reconciliation and reporting.
• Support administrative responsibility for accurately preparing payment vouchers with adequate supporting documentation, and ensuring its correct filling.
• Support the presenting of timely monthly returns of payroll statutory deductions to the respective authorities and filing of returns.
• Support the management of floats, preparing reconciliations and following up on outstanding retirements.
• Provide administrative support during meetings, trainings, and coordinate flight bookings.
• Generally provide additional financial administration support as guided by Tanzania Finances and Administration Manager.
2. Human Resources Administration support (15%)
• Provide HR Administration support including reviewing, updating, and ongoing maintenance of staff HR files.
• Support coordinating the Leave and Time off in Lieu (TOIL) processes including requisitioning, approval, and filing paperwork, as well as a shared calendar for coordinating staff movements.
3. Record Management (20%):
• Support reviewing the physical filing system in the office, ensuring clear organisation and that all files are reviewed and maintained.
• Provide administrative support in migrating online office management suite from various sources including Dropbox and One Drive.
4. Office Administration support (15%):
• To liaise with Office Assistant/Driver to ensure the office environment is adequately cared for and functioning (i.e. office supplies, office cleanliness, basic office administration).
• To support management of the front desk including receiving guests and phone calls.
• Arrange CICTZ files in the store to ease retrieving of docs.
• To ensure that office noticeboards are well maintained.
5. Other (10%):
• To conduct other tasks as requested, including availability for general secretarial and office administration responsibilities.
Safeguarding Risk
This role is considered to present a medium-rating of safeguarding risk. The role will be primarily office- based, with limited fieldwork in schools and communities or direct interaction with children and vulnerable adults.
Person Profile
• Diploma or degree in one of the following disciplines: Accounting, Finance, Business Administration, or other relevant subjects is required.
• Volunteer experience in an NGO setting is preferred, although not required.
• Understanding and experience in providing general finances and administrative support.
• Proven skills in MS Office particularly MS Excel and MS Word.
• Good communication skills.
• Fluent in written and spoken Swahili and English.
• Understanding of key principles of safeguarding and child protection.
• Ability to work to deadlines, prioritize and take initiative
• Committed to the aims and values of Children in Crossfire, and working as part of the team.
• Commitment to confidentiality.
We offer
• Job satisfaction: have an impact and make a difference as part of the Children in Crossfire team that work with the government of Tanzania and other stakeholders to provide equal access to quality pre-primary education in Tanzania.
• A dynamic, professional working environment.
• This is a Volunteer position with a minimum daily subsistence allowance to cover transport and meals costs in the course of internship programme.
View : The 7 Important Interpersonal Skills for any Job
How to Apply:
• Application form for this position can be downloaded from: http://www.childrenincrossfire.org/ or this link.
To download the application form TAP / CLICK HERE
• All applicants are required to complete a Children in Crossfire Application Form and email to:
jobstz@childrenincrossfire.org .Curriculum vitae (CV) and Cover letter are not required.
• Closing date for application: Thursday, 10th November 2022. Only those candidates selected for interview will be contacted.
Documents:
————