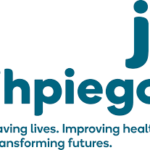 Website Jhpiego
Jhpiego is a nonprofit organization for international health affiliated with Johns Hopkins University.
Intern ICT Job Vacancy at Jhpiego
Overview
The intern will gain work experience that gives her/him a distinctive edge that is required to gain success in a future ICT career. The IT Intern will support Organization in providing technical assistance, maintaining computer systems, and configuring hardware and software. The successful candidate will be able to troubleshoot and resolve technical issues, assist with the implementation of new technologies, and provide training and support to team Staff onsite as well as Online using available system.
The closing date will be on November 15, 2023
Responsibilities
Provide technical assistance to staff and on hardware and software and system related issues
Setting up new computers, networks, and software for new employees including adding to Domain
Provide Support to Office 365 Suits including SharePoint online, MS Teams, OneDrive for Business
Follow established procedures and processes for computer maintenance including ticketing
Provide training and support to staff on the use of computer systems and software
Supporting the maintenance of existing computer systems, including troubleshooting problems with hardware and software
Assisting with computer and network security by scanning for vulnerabilities and viruses
Participate into the day to day IT support for the Prime service business activity
The candidate should have first exposure on a Windows environment and SQL
Intern ICT Job Vacancy at Jhpiego
Required Qualifications
Bachelor's degree in information technology, Computer Science, or related field
Knowledge of computer systems and software
Knowledge of network and system security
Familiarity with hardware and software installation
Excellent problem-solving and troubleshooting skills
Strong communication and customer service skills
Able to work independently and as part of a team
Able to learn quickly and adapt to changing technology.