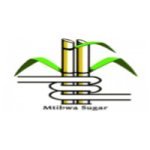 Website Mtibwa Sugar Estates Limited
Mtibwa Sugar Estate Ltd. (MSE) is located at 38oE 6oS in Turiani Division, 102 km north of Morogoro town and 290 km from Dar-es-Salaam.
Internal Auditor Job Vacancy at Mtibwa Sugar Estates Limited
MTIBWA SUGAR ESTATES LIMITED
Job Title: Internal Auditor
Mtibwa Sugar Estates Limited is urgently seeking to hire a well experienced and competent Internal Auditor.
Location: Morogoro
Responsibilities
• Identify and assess areas of significant business risk.
• Implement best audit and business practices in line with applicable internal audit statements.
• Manage resources and audit assignments.
• Identify and reduce all business and financial risk through effective implementation and monitoring of controls.
• Develop, implement and maintain internal audit policies and procedures in accordance with local and international best practices.
• Compile and implement the annual internal audit plan.
• Conduct ad hoc investigations into identified or reported risks.
• Oversee risk-based audits covering operational and financial processes.
• Ensure complete, accurate and timely audit information is reported to management and/or risk committees.
• Overall supervision of planned annual audits
Internal Auditor Job Vacancy at Mtibwa Sugar Estates Limited
Requirements
• Degree in internal auditing, financial accounting or financial management (essential)
• Two years of work experience in an internal audit environment
• Two years of fraud auditing experience
• Accreditation with the Institute of Internal Auditors.
• Exceptional accounting skills.
• Analytical thinker with strong conceptual and problem-solving skills
• Meticulous attention to detail with the ability to multi-task.
• Ability to work under pressure and meet deadlines.
• Ability to work independently and as part of a team.
• Excellent documentation, communication and IT skills.
All applications should be addressed to: Human Resource Manager,
Mtibwa Sugar Estates Limited, P.O. BOX 42,
MTIBWA.
Email: mse@mtibwa-sugar.co.tz
Deadline: 16th September 2023
Recommended: Read our Job Tips Here to enhance your Application