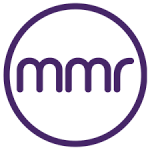 Website MMR Research Worldwide LTD
MMR Research is a global consumer market research agency that specializes in food, beverage, personal and household care research.
Internship: Graduate Research Executive Vacancy at MMR Research Worldwide LTD
Description
Want to help bring products to life? Looking for a varied, fast paced role which will enable you to be both creative and analytical?
We are looking for an exceptional Graduate to join our team as Trainee Research Executives and build a career in Consumer and Sensory Market Research.This entry level role will be based in our Durban office.
What we do here at MMR…
MMR is an independent, global consumer and sensory research agency specialising in food, drink, personal and household care research. This means that when you join us, you'll have the chance to work with a number of well-known brands to help create, shape and develop products and packs.
We are global leaders, guiding innovation for our clients – partnering with over 50% of the top 100 global food and drink brands. We also boast a true global reach with offices in Durban, London, Oxford, New York, Shanghai, Singapore, Colombia, Mumbai, Thailand and Sao Paulo.
You would join our team of over 600 highly engaged, multi-disciplined employees, who are primarily dynamic research professionals, sensory experts and data scientists. We're a diverse bunch, with backgrounds in R&D, insight, marketing, sensory science, data sciences and psychology.
No two projects are ever the same, often involving exciting innovations, varied methods and international markets. It's a great opportunity to challenge and add value to client decision making, all while working with our passionate, friendly teams across the globe.
The opportunity…
Graduate / Trainee Research Executive's get the opportunity to work across a number of well-known international brands helping to manage projects across all stages of the project cycle working within a dynamic, fast paced team environment. Responsibilities include:
Brainstorming, designing and proposing research methodologies to meet client needs
Engaging with clients and strengthening client relationships
Working with field partners and organising fieldwork both in South Africa and across the continent
Creating questionnaires against client objectives
Analysing data (both quantitatively and qualitatively)
Creating insightful presentations
Internship: Graduate Research Executive Vacancy at MMR Research Worldwide LTD
Requirements
You will…
Have a degree (or higher) in a science/social science related or analytical discipline or similar experience/qualifications
Ideally, you'll possess some relevant work experience, industrial placement experience would also be beneficial
Have strong organisational, time management and self-management skills
Be happy to travel both nationally and internationally on a regular basis- expect lots of opportunities to travel and explore new countries
Excel in working in a team environment, and relish the challenges that brings
Possess great communication skills (including fluent written/spoken English)
Benefits
Benefits include…
Full training across every level of the Market Research process
Clearly defined path of progression
Potential international opportunities as you progress within your career (job swaps/secondments)
MMR is an Equal Opportunity Employer.