Internship
$130 per month USD / Year
Applications have closed
Salary: $130 per month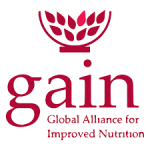 Website GAIN
The Global Alliance for Improved Nutrition
Internship, Nourishing Food Pathways Inclusive Local FSN Governance Vacancy at GAIN
This position will be based in the GAIN Tanzania office in Dar es Salaam, and is offered on a 6 months' fixed-term contract basis.
Candidates for this role should ideally be immediately available to take up the post.
About GAIN
GAIN is a Swiss-based foundation launched at the UN in 2002 to tackle the human suffering caused by malnutrition. Working with both governments and businesses, we aim to transform food systems so that they deliver more nutritious food for all people.
In particular, we aim to make healthier food choices more desirable, more available, and more affordable. GAIN's mission is to advance nutrition outcomes by improving the consumption of nutritious and safe food for all people, especially those most vulnerable to malnutrition.
Children and Young People is one of GAIN's core programmes focused on shaping food systems to protect and respond to the needs of children and young people as they grow and evolve. We use participatory and human centric approaches to keep children, young people and their families are the core of our work.
About the role
The intern will support the wider programme team with administrative, communications, and project management tasks, especially in the implementation of projects related to Food System Governance programme ''Nourishing Food Pathways'' initiative in Tanzania.
Specifically, working on the ''Including Voices: Local Government and Markets'' work package which aims to facilitate inclusive local food system and nutrition governance.
The Intern will also provide research and administrative support to the Nourishing Food Pathways Project, Workstream 2.2 on local city government and a ''traditional'' urban fresh food market. The post holder will work under supervision of the Head of Programmes and policy advisor and engage with GAIN's Global Food Systems Governance programme (Drivers of Food Systems Change Cluster).
Role specifics include:
Providing research and administrative support to GAIN Tanzania: Head of Programmes and the Policy advisor as well as Global work stream/ work package leads.
100% time committed to supporting the Head of Programmes, policy advisor and global work stream/package lead in the inception phase of the ''Nourishing Food Pathways'', work package 2.2: ''Including Voices: Local Government and Markets'', in Tanzania.
Guided by work package tools and templates as well as other research methods, conduct food systems, governance research with a focus on local city government and a ''traditional'' urban fresh food market.
Data analysis and presentation of work activities and research in reports (MS Word) and PowerPoint.
Accurate referencing (and use of excel or other programme reference database) and compliance with permissions and GAIN's 'Duty of Care' principles.
About you
The ideal candidate should have good administrative skills as well having the ability to carry out effective research using a variety of tools and sources. You will be able to build key relationships with a variety of stakeholders and you will demonstrate good problem solving skills.
The post holder should have excellent written and verbal communication skills and be fluent in written and spoken English/Swahili. Candidates must be comfortable working in a fast-paced dynamic, international organisation.
You will be enrolled in or have completed a university degree in a topic relating to one of the following: Public Health, Communications, Development Studies, Food science or nutrition.
Internship, Nourishing Food Pathways Inclusive Local FSN Governance Vacancy at GAIN
About Our Offer
The remuneration for this internship will be up to $130 per month, on a 100% full-time working basis.
Our Working Culture and Environment
We provide a flexible working environment that includes a combination of home and office working opportunities through our global hybrid working policy. This encourages our staff to have a healthy work-life balance and increases staff motivation, enriches employee wellbeing, and improves performance and productivity.
All of our positions are based in one or more of GAIN's designated offices as stated on our job advertisements. Successful candidates will be based in one of GAIN's country offices and must have the existing right to live and work within a reasonably commutable distance of the relevant city / cities in which the role is advertised. Please note, that GAIN does not sponsor working visas and relocations.
GAIN reserves the right to withdraw an offer of employment for candidates who are considered to ineligible under the above conditions during or after the recruitment process.
For more detailed information please see the attached job description. To apply, follow the "Apply Now" link.
Applicants must be currently based in Tanzania, Dar es Salaam to be eligible to apply for this position.
This advert closes on 24th March 2023. Early applications are encouraged. GAIN reserves the right to close this advert early should we receive suitable candidates ahead of the closing date.
The Global Alliance for Improved Nutrition is committed to equality of opportunity and creating an inclusive environment where diversity is valued.
We are keen to reflect the diversity of our society at every level within our organisation and therefore welcome applications from talented and committed people from all backgrounds, representing the diverse societies we operate in.
How to Apply :
Read : The Top 13 Modern CV Secrets