Internship
Applications have closed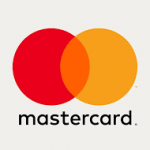 Website Mastercard
Mastercard is a global technology company in the payments industry.
YES Programme-12 at Mastercard
Our Purpose
We work to connect and power an inclusive, digital economy that benefits everyone, everywhere by making transactions safe, simple, smart and accessible. Using secure data and networks, partnerships and passion, our innovations and solutions help individuals, financial institutions, governments and businesses realize their greatest potential. Our decency quotient, or DQ, drives our culture and everything we do inside and outside of our company. We cultivate a culture of inclusion for all employees that respects their individual strengths, views, and experiences. We believe that our differences enable us to be a better team – one that makes better decisions, drives innovation and delivers better business results.
Job Title
YES Programme-12
Job Description Summary
Overview
As this opportunity is a limited one, then you should know about your duties when you have become a candidate. What you need to do if you are the candidates of Mastercard YES Programme are:
Have a positive attitude in supporting and driving the Mastercard values.
Help the team be effective by delivering on your duties.
Improve your own abilities and stay up to date with developments in the area you are assigned to, through input and feedback from management and colleagues.
Help manage knowledge and ensure continuity and team success by participating, contributing and sharing knowledge with the team.
All About You:
Now, to be eligible to join the Mastercard YES Programme, these points below should be in you:
Must be 18 to 29 years old
Speak and write in English reasonably well
Have basic computer knowledge
People with no previous work experience or have not worked in the 12 months leading up to the date of application are encouraged to apply
Additionally, the minimum requirement for the qualification is:
Degree, Diploma OR Matric (Grade 12 National Senior Certificate) with Mathematics as a subject
Degree or Diploma in the following fields: (Please note that candidates that have matric and FTE qualifications will be considered)
• Accounting or finance.
• Business management.
• Communication, marketing, public relations or journalism.
• Project Management
• Data analytics or data science.
• Economics
• Engineering (any specialization).
• Law (LLB).
• Human resources or industrial psychology.
• IT or computer science.
• Mathematics, statistics or actuarial science.COVID-19 Considerations
In many locations, we've implemented a virtual hiring process and continue to interview candidates by video or phone. In addition, in our NYC offices, as required by law, only individuals who have been fully vaccinated against COVID-19 will be permitted inside Mastercard offices unless a reasonable accommodation has been approved in advance.
YES Programme-12 at Mastercard
Corporate Security Responsibility
All activities involving access to Mastercard assets, information, and networks comes with an inherent risk to the organization and, therefore, it is expected that every person working for, or on behalf of, Mastercard is responsible for information security and must:
Abide by Mastercard's security policies and practices;
Ensure the confidentiality and integrity of the information being accessed;
Report any suspected information security violation or breach, and
Complete all periodic mandatory security trainings in accordance with Mastercard's guidelines.
View: An Example of a Fresh Graduate CV PDF / Word DOC – Free Download
Recommended: Read our Job Tips Here to enhance your Application
How to Apply :