Full Time
Applications have closed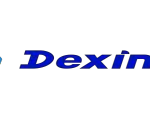 Emtill Tanzania Limited
A Digital Lending company that provides loans through digital means by Playstore and Appstore mobile APPS.
Investigation Officer Job Vacancy at Emtill Tanzania Limited

EMPLOYMENT OPPORTUNITY
Employer: Emtill Tanzania Limited
Industry: Fin-tech
Duty Station: Victoria Noble Center, 4th Floor, Dar es Salaam, Tanzania
1 ). Job Title: Investigation Officer (1 post)
Job Summary
Selected candidate shall be responsible for planning, organizing and managing investigations of alleged misconduct or alleged violations of Company's internal policies and ensuring best practices.
Job Responsibilities
• Handling and supervision of internal investigations of all reported and suspected fraud incidences, misconduct, policy/procedure breaches and timely issuance of reports for management use either for internal or external actions in addressing root courses, control enhancements and for likely litigation actions.
• Liaising and working with law enforcement agencies, professional and commercial organizations in this field of expertise.
• Developing training & fraud awareness programmes, workshops, brochures
and material for fraud sensitization to employees on Company's policy on fraud.
• Develop initiatives to prevent, detect, investigate and respond to fraud
related incidences within the Company.
Investigation Officer Job Vacancy at Emtill Tanzania Limited
Job Requirement:
• Bachelor graduated in social science, Law, Business Administration, Finance, Economics, Criminology or related disciplines.
• Minimum 2 years of professional experience with investigatory procedures and practice.
• Experienced in dealing with the police and know how to handle the process involved in reporting a crime.
• Have a clear and explicit idea about the steps of case investigation and how to carry out.
• Computer MS office skills required
• Ability to read, write and speak both English and Swahili
Mode of Application
If you are interested and qualified for any of the above roles, kindly send only your CV (pdf) to said.ramadhani@tz.dexintec.com indicate the position you are applying as Subject
Deadline: 29th October, 2023.
Only shortlisted candidates will be contacted.
Read Also: The 5 Do's and 5 Don'ts in Preparing a Perfect Job Application Letter