Full Time
Applications have closed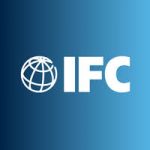 Website IFC
IFC—a member of the World Bank Group—is the largest global development institution focused on the private sector in emerging markets.
Investment Analyst Job Vacancy at IFC
IFC—a member of the World Bank Group—is the largest global development institution focused on the private sector in emerging markets. We work in more than 100 countries, using our capital, expertise, and influence to create markets and opportunities in developing countries. In fiscal year 2022, IFC committed a record $32.8 billion to private companies and financial institutions in developing countries, leveraging the power of the private sector to end extreme poverty and boost shared prosperity as economies grapple with the impacts of global compounding crises. For more information, visit www.ifc.org.
IFC is seeking to hire an Investment Analyst to support Upstream & Advisory work in the Africa region with a focus on one or more of the following sectors: Manufacturing, Agribusiness, Housing Finance, Tourism, Retail and Property. The Upstream Analyst will support the development of high-quality Upstream & Advisory program through research, analytical and operational work.
Duties and Accountabilities:

Prepare routine portfolio monitoring reports and generate needed data from multiple sources.
Gather and summarize benchmarking information that will be used to capture lessons learned.
Assist in preparing analytical sections of country and sector strategies and client pitchbook.
Prepare sector mapping to target potential clients and business opportunities.
Contribute to the development of high-quality specific Upstream & Advisory initiatives and interventions through research, analytical, and operational work.
Identify data collection needs to support the assessment of financial, operational, development impact, and market information as well as relevant ES&G matters. Coordinate with the client to obtain needed information.
Analyze financial statements and projections, build financial models, and run sensitivities, with accountability for factual accuracy.
Gather and summarize project, sector, and country benchmarking information to be used to capture lessons learned, with accountability for factual accuracy.
Identify key stakeholders (government, development partners, WBG) as input to business development and client engagement planning.
Perform credit and integrity risk rating assessments, covenant compliance reviews (debt), and valuations (equity), and monitor changes to risk flags for determining performance assigned to a portfolio, with supervision.
Gather and analyze data to support assessment of project development impact.
Prepare industry and market research as input to Country Private Sector Diagnostics.
View also: Country Finance Manager Job Vacancy at Wananchi Group Tanzania Limited
Investment Analyst Job Vacancy at IFC
Selection Criteria
Bachelor's or MBA/Masters/CFA in a related field and at least of 2-3 years of relevant experience. Related fields of education include business, finance, or economics or an area of expertise specific to a sector, subject matter, or industry specialty. Relevant experience could include a proven track record in business consulting or investment banking, or operational experience in the sector or technical or professional field.
Ability to conduct market and industry research and analysis.
Ability to analyze and synthesize debt pricing benchmarks and equity trading comparable.
Demonstrated skill in financial statement analysis, accounting, finance, financial modeling, DCF, and comparable company analysis to support informed decision making.
World Bank Group Core Competencies
The World Bank Group offers comprehensive benefits, including a retirement plan; medical, life and disability insurance; and paid leave, including parental leave, as well as reasonable accommodations for individuals with disabilities.
We are proud to be an equal opportunity and inclusive employer with a dedicated and committed workforce, and do not discriminate based on gender, gender identity, religion, race, ethnicity, sexual orientation, or disability.
Learn more about working at the World Bank and IFC, including our values and inspiring stories.
How to Apply :
Read: Why it is Important to always Update your CV to Match the Job Description.