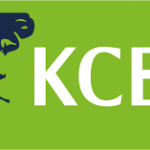 Website KCB Bank Tanzania
KCB Bank Tanzania Limited, also KCB Bank Tanzania, is a commercial bank in Tanzania.
IT Security and BCM Specialist Job Vacancy at KCB Bank Tanzania.
This role is typically responsible for planning and implementing security measures to protect computer systems, networks and data. The role also takes responsibility in ensuring business continuity by managing BCM site and BCM services are available. The role is also responsible for patch and ant virus management, vulnerability assessments and remediation as well as Logical Access management (LAM).
Job Details:
Key Responsibilities
Establish strategy that will provide data and information systems protection against unauthorized access, modification and/or destruction
Establishing and managing intrusion detection mechanism, as well as assessment of system patterns to detect unusual patterns of behavior and quickly to determine the cause and deal with any threat.
Analyze reports generated by the monitoring system to identify trends that might indicate a future risk
Analyze security breaches by perform vulnerability/port scanning and to determine vulnerability and strategize for remediation of the noted gap. Performing risk assessments and testing of data processing systems as part of the project risk /security log during on boarding of the new systems.
Continuously assess the bank's security measures, such as firewalls, anti-virus, patch management, to identify any weak points that might make information systems vulnerable to attack i.e. conducting PEN tests. In liaison with other units, develop policies that encourage secure working environment and protected data.
Provide training for employees, explaining security risks and demonstrating good practices.
Establishes system availability by ensuring disaster preparedness, development and preparation of the conducting preparedness tests (BCM)
Performing configuration assessment to ensure system setup and configurations are implemented   with high level of security as per standard.
Provide Leadership to the unit, by creating KPI which will measure individual performance.
Manage the team's performance and nurture skills that advance the IT strategy and establish a sustainable practice.
Provide guidance, training need analysis, coaching to the unit members in order to improve talents of the unit members.
IT Security and BCM Specialist Job Vacancy at KCB Bank Tanzania
Daily Responsibilities
Local Access management and network access management for all the Information Technology System
Management of the Business Continuity Management
Manage monthly recertification process for all the IT systems
Perform ant virus and patch Management
Perform internet content management and ensure only authorised personnel have access to the right internet content
Follow up on vulnerability scanning, vulnerability remediation actions and audit finding trucking.
Requirements:
Minimum 3 years of experience
Bachelor's Degree in Bachelor's Degree in Information Technology,
Master's degree in Management OR a Business-Related Field is an added advantage
Professional qualifications in
Certified Ethical Hacker (CEH)
CISSP: Certified Information Systems Security Professional
Cisco Certified Network Security
Cisco certified network associate
Microsoft Certified Professional Cisco Cybersecurity Specialist
CCNA Cyber Ops certification