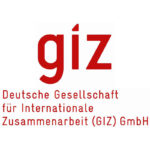 Website GIZ
The German Agency for International Cooperation
Junior HR Specialist Job Vacancy at GIZ
E M P L O Y M E N T  O P P O R T U N I T Y
As an international cooperation enterprise for sustainable development with worldwide operations, the federally owned Deutsche Gesellschaft für Internationale Zusammenarbeit (GIZ) GmbH supports the German Government in achieving its development-policy objectives.
GIZ is looking for a smart individual who is self-motivated, friendly with excellent interpersonal skills to fill the position of Junior HR Specialist.
Duty station: GIZ office Dar es Salaam
Terms of Employment Contract: Fixed term Contract
Responsibilities & Tasks
The HR Specialist
• assists in drawing up job descriptions and requirement profiles
• assists with recruiting (identifies existing GIZ HR resources in the country and/or region, writes job advertisements and ensures publication in appropriate print and/or online media)
• assists with shortlisting incoming applications based on requirements or hiring criteria, gets references
• assists in organising the selection process (e.g. interviews)
• assists with notification of unsuccessful applicants, documents the selection process, archives the documentation and enters the data in existing HRM systems
• (in consultation with the Head of HR) draws up the appropriate contract based on national labour law and the material and formal conditions (limited/unlimited employment contract, distinction from
appraiser contract, internship etc.)
• assists with all other organisational and administrative processing stages, e.g. monthly update of entries in SAP HR application for national personnel
• in consultation with the Head of HR, updates information on employment conditions for national personnel (compensation system, salary groups, model job descriptions, labour law etc.)
• assists in implementing policies for national personnel
• is involved in HRM for national personnel
• assists with formulating and updating a wide range of HR information materials (for new staff or for the employment manual)
• assists with developing HR procedures and instruments
• assists in organising the evaluation process (information on schedule for the staff assessment and development talks, filing forms, monitoring documentation on qualification requirements and
professional development etc.)
• assists with training materials (including producing materials or planning rooms for induction events for new staff)
Junior HR Specialist Job Vacancy at GIZ
Required qualifications, competences and experience
• BA/MSc in business administration, university degree in law or sociology (if possible with a focus on
HR management) or comparable degree
• initial experience (internship or similar) in this area
• good working knowledge of ITC technologies (related software, phone, fax, email, the internet) and computer applications (e.g. MS Office)
• basic knowledge of national labour and social law
• basic knowledge of HR management, initial work experience desirable
• good knowledge of the European language widely used in the country, ideally a knowledge of German
• strictly confidential handling of all HR issues
• willingness to upskill as required by the tasks to be performed – corresponding measures are agreed with management
Applications:
Interested candidates should send their letter of application together with the CV and copies of academic certificates by email to hr.giz-tanzania@giz.de.
Please use the subject line "Junior HR Specialist".
Closing date for submission: 16.09.2022
Only shortlisted candidates will be contacted.
GIZ Tanzania is an equal opportunities employer and encourages applications from all qualified and eligible candidates regardless of their gender, origin, religion/belief, disability or any other minority group.