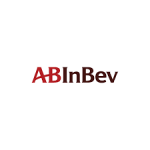 Website AB InBev / TBL PLC
TBL Plc is a subsidiary of ABInBev. ABInBev is the largest brewer in the world.
Lab Technician -Ne Job Vacancy at AB InBev / TBL PLC
Dreaming big is in our DNA. It's who we are as a company. It's our culture. It's our heritage. And more than ever, it's our future. A future where we're always looking forward. Always serving up new ways to meet life's moments. A future where we keep dreaming bigger. We look for people with passion, talent, and curiosity, and provide them with the teammates, resources and opportunities to unleash their full potential. The power we create together – when we combine your strengths with ours – is unstoppable. Are you ready to join a team that dreams as big as you do?
To carry out sampling, sample preparation and analysis of raw materials, in-process samples of brewing product from Brewhouse, Yeast & Fermentation and Bright beer.
Key outputs & responsibilities:
SPECIALIST ANALYSIS: 
Carry out specialised and highly specialised quality analyses for which the shift based teams are not responsible.
Record the results of analyses on appropriate information systems and communicate results where required.
Conduct analysis of results to identify problems and improvement opportunities timeously.
Assist the shift based teams in the execution of quality analysis, where required.
Conduct calibration of specialist equipment for which the labs are responsible and provide calibration assistance to the shift based teams where required.
QUALITY AUDITING: 
Conduct required and requested quality audits, completing the appropriate documentation and communicating the results.
Review quality analysis procedures of shift based teams, identifying problems or training needs and communicating these to the team leader.
Conduct regular audits of calibration procedures of shift based production teams and communicating results.
Conduct audits of analytic procedures to ensure compliance with COT guidelines, and identifying corrective actions required.
Where required, initiate corrective actions coming out of the quality audits in areas that impact the laboratory.
PROBLEM SOLVING: 
Support the shift based production teams in problem solving, providing specialist assistance and techniques.
Coach, mentor and assist shift based production teams on problem solving and correct use of problem solving techniques.
TRAINING:  
Support the shift based production teams by assisting in training needs analysis.
Coach, mentor and assist shift based production teams quality analyses and correct use of analytical techniques.
CONTINUOUS IMPROVEMENT: 
Carry out specialised analyses in support of the evaluation of continuous improvement opportunities.
Determine additional analytical work required evaluating continuous improvement opportunities.
Take part in regional and divisional process optimisation initiatives as required.
Lab Technician -Ne Job Vacancy at AB InBev / TBL PLC
Minimum requirements:
Education: Min – Bachelor of Science in Chemistry or equivalent
Training: Min – 3-6 months on the job training
Experience: 2-3 Years in Laboratory, Brewing or Packaging operation
Understanding of process control within a brewing/process environment
Assertive and analytical
Proactive
Proven leadership ability
Good understanding of the principles and practices of Manufacturing Excellence
Additional information:
ABInBev is an equal opportunity employer and all appointments will be made in line with ABInBev employment equity plan and talent requirements.
The advert has minimum requirements listed. Management reserves the right to use additional/ relevant information as criteria for short-listing.
Read Also: How to customize your CV to match the job description
How to Apply: