Full Time
Applications have closed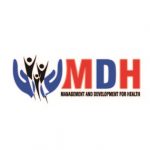 Website MDH
Management and Development for Health
Laboratory Officer – HIV Recency Surveillance Job Vacancies at MDH.
POSITION TITLE: LABORATORY OFFICER – HIV RT RECENCY SURVEILLANCE
PROJECT:              LABORATORY PROJECT
LOCATION:            DAR ES SALAAM
POSITIONS:          2 POSITIONS
REPORTS TO:        LABORATORY PROJECT MANAGER
Position Summary:
The Senior Laboratory Project Officer – HIV Recency Surveillance is a self-motivated individual who will work in close collaboration with the MoH though NHL-QATC, R/CHMTs and REPFAR Implementing partners in coordinating recency training and provision of technical assistance. She/He will be responsible  to coordinate and oversee all activities related to HIV RT recency surveillance including collection of recent samples, production of PT/QC samples, coordinate training in collaboration with partners and MOH to activate new HIV recent sites and conduct site monitoring activities.
Duties and Responsibilities:     
1.Work with NHL-QATC to ensure timely production and distribution of recency samples to the  respective implementing         partners and/or testing facilities.
2. Expand coverage in search of recency samples characterization for assured stock/supply of recent samples at                    NPHLQATC.
3. Oversee training and mentorship programs to improve search of recency materials from different parts of Tanzania.
4. Coordinate safe transportation of recency samples materials from different parts of Tanzania to NPHLQATC.
5. In collaboration with the data officer, participate in preparation of M&E weekly, monthly and quarterly based feedback        reports to MoH, Donor and IPs.
6. Coordinate implementation of recency surveillance protocol in production of training and quality control materials                including production of DTS for QC.
7. Support analysis and visualization of recency data.
8. Organize and conduct Stakeholders meeting to share recency updates as needed.
9. Ensure effective execution of the approved workplan and budget to achieve the set targets.
10. Prepare, review and submit progress reports weekly, monthly, quarterly and as needed.
11. Participate in the development of workplan and budget.
12. Carry out any other responsibilities as assigned by the supervisor.
Required Education, Work experience and Skills:
A degree or master's degree in Medical Laboratory or Biomedical science and other related
Additional training in the Laboratory management, Laboratory Quality Management or public health will be an added
A minimum of 3 years' experience in working with PEPFAR funded programs in Laboratory management position or in implementing ISO 150189 standards especially in HIV care and treatment settings.
Experience in analyzing and presenting Laboratory data in different
Experience to work with the various stakeholders including R/CHMTs and other Government
Experience in organizing/coordinating high level meetings and trainings that involves different stakeholders.
Laboratory Officer – HIV Recency Surveillance Job Vacancies at MDH – 2 Positions
Other Special Qualifications/Skills
Proficiency in Microsoft office especially Excel or any other statistical software for data
Results oriented individual with ability to meet set target with competing
Ability to work both as individual and as a team with minimum
HOW TO APPLY:
Interested candidates for any of the above positions should submit an application letter, a detailed copy of their CV, names and contact information (email addresses and telephone numbers) of three work related referees. The candidate MUST clearly indicate the Title of the position applied for (as it appears in the advertisement) on the heading of the email.
Applications should be submitted to the Human Resource Director through email hr@mdh.or.tz by 29th September 2022.
MDH DO NOT have any agents and DO NOT charge any fees to the interested candidates.
Kindly note that only shortlisted applicants will be contacted.