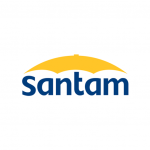 Website Santam Insurance
Santam is a South African financial services group that also has business interests in Malawi, Tanzania, Uganda, Zimbabwe and Zambia.
L&D: Instructional Designer Job Vacancy at Santam Insurance
What will you do?
A position of L&D: Instructional Designer exists in Santam. This role may be based at Head Office Tygervalley or Alice Lane Sandton.
The purpose of this role is to create engaging learning activities and compelling online course content applying tested instructional design theories, practice and methods.
The role requires the full learning and development lifecycle for allocated client projects, including Analysis, Design, Develop, Implement (Pilots, Testing) and Evaluate (ADDIE).
What will make you successful in this role?
Create /Update instructional material: courses, curriculum, training guides
Write creative and effective learning objectives, instructional content, storyboards, audio and video scrips.
Develop exercises and activities that enhance learner engagement
Develop engaging learning experiences using authoring tools such as Articulate Storyline 360, Rise, etc. that is aligned to strategic business goals
Implement online learning programmes
Apply sound instructional design theories, practice and methods to create learning solutions.
Collaborate with Subject Matter Experts to identify the target audience and design curriculum to address the learner needs.
Work collaboratively with members of the Design team and other teams within the business to provide consistently high-quality learning programs
Conducts research regularly to explore new technologies
Perform basic LMS administration functions
Collects and analyse program data to evaluate training courses and program effectiveness
Managing multiple projects
L&D: Instructional Designer Job Vacancy at Santam Insurance
Qualification And Experience
Relevant Diploma/Degree
Instructional Design 3-5 years
Curriculum Design 3-5 years
Proven working experience in instructional design and with instructional technology
Short term insurance knowledge will be advantageous
Knowledge And Skills
Knowledge of instructional theory, adult learning principles, assessment and evaluation methods
eLearning Authoring tools (Articulate Storyline, RISE, etc.)
Adobe Creative Cloud suite (advantageous)
Learning Management Systems
Computer literacy skills (Excel, PowerPoint, etc.)
Communication, analytical thinking, decision making and problem-solving skill
Project Management skills (Planning, Organising & Controlling)
Data analysis, interrogation, translation and manipulation
Ability to work independently
Ability to prioritize and manage multiple simultaneous deadlines
Teamwork skills
Core Competencies
Cultivates innovation – Contributing independently
Customer focus – Contributing independently
Drives results – Contributing independently
Collaborates – Contributing independently
Being resilient – Contributing independently