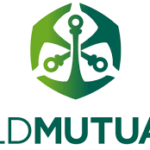 Website Old Mutual
Old Mutual Limited is a pan-African investment, savings, insurance, and banking group.
Lead Business Analyst Job Vacancy at Old Mutual
Your time is now to be your exceptional best at Old Mutual!
Job Description
Job Description Summary
This role determines and provides business requirements and works with design & implementation staff to design & implement solutions within constraints. This role also provides ongoing guidance/supervision to the Business analyst as a mentor/coach.
Provides input into analytical solutions to key stakeholders
Support Agile practices and encourage the improvement of service
Facilitate various agile processes such as Iteration, release planning, backlog refinement, retrospectives, sprint review, daily stand-ups
Provide subject matter proficiency in specific functional area(s) to the Scrum team
Assists the product owner with the product backlog – creates, adds, removes and refines
Assists the product owner with the prioritisation of user stories and acceptance criteria for optimal business value
Ensure that the solution meets the requirements
DESCRIBE THE MAIN ACTIVITIES OF THE JOB (DESCRIPTION)
Analyses past, present and future business environment.
Works closely with systems analyst and project manager to design and implement solutions.
Tests systems and user acceptance and implements changes or new applications.
Ensures all testing protocols are adhered to.
Investigates and defines requirements for business processes.
Analyses business processes to determine problems, risks and opportunities for improvement.
Contributes in sessions for end-users, including training.
Provides input to the documentation of requirements including data modelling, interface layouts, data flows, screen and report layouts, etc.
Contributes to the design of new business processes.
Contributes to strategies and guidelines to improve the business environment.
Provides input to management (both IT and business) on business procedures and policies.
Lead Business Analyst Job Vacancy at Old Mutual
MINIMUM QUALIFICATIONS/EXPERIENCE  (REQUIRED FOR THE JOB)
Must be business-oriented, eager to learn (growth mindset), empathetic, innovative and goal-oriented. Should be flexible towards working in an Agile environment
Understand and practice the agile principles and values
Adaptable and ability to work within a cross functional team
Expert in conceptual modeling; visualize possible solutions innovatively
Problem identification and solution skills
Excellent proficiency in verbal and non-verbal communication skills
Multitasking ability
Innovative and creative thinking
Minimum: Business analysis certification or equivalent.
3 – 5 years of experience in business applications, operations, process and/or IT
Experienced in business and data analysis, solutions design & testing, data modelling.
ADDITIONAL QUALIFICATIONS/EXPERIENCE  (PREFERRED, NOT A REQUIREMENT)
Experience in the Banking, Financial Services and Insurance industry
Experience in using Agile methodologies will be advantageous.
COMPETENCIES REQUIRED
Analytical Thinking & Problem Solving Skills
Business Acumen
Interpersonal Skills
Communication Skills
Adaptable
Personal Accountability
Flexible (T-shaped)
Self-starter
Elicitation and collaboration
Negotiation and facilitation
Skills
Education
Deadline: 17 September 2022Old Mutual Limited is pro-vaccination and encourages its workforce to be fully vaccinated against Covid-19.
All prospective employees are required to disclose their vaccination status as part of the recruitment process.
Please refer to the Old Mutual's Covid-19 vaccination policy for further detail. Kindly note that Old Mutual reserves the right to reinstate the requirement to vaccinate at any point if it is of the view that it is imperative to do so.