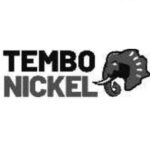 Website Tembo Nickel Corporation
Welcome to Tembo Nickel
Lead-Occupational Health Job Vacancy at Tembo Nickel Corporation
LEAD-OCCUPATIONAL HEALTH
Position Summary:
Tembo Nickel is seeking to recruit a Lead-Occupational Health to join the Tembo Nickel Project Team. She/he will have full responsibility for development, implementation and continuous improvement of health programs and initiatives that support Tembo Nickel Operations. The successful candidate will work to ensure that workplace practices comply with OSHA and Tanzania labour legislation
The successful candidate will report to the OHS Manager
Duty Station: Tembo Nickel Project Site- Ngara Roster: 6/3
Duties and Responsibilities:
Lead the development and implementation of occupational health objectives, processes, programs and initiatives on site.
Serve as the company occupational health liaison with local, and central government regulators on all matters relating to occupational health.
Develop Tembo Nickel occupational health risk portfolio and how to mitigate the risks.
Ensure compliance and manage health statistics in compliance to Tembo Nickel standards.
Manage site clinic and provide leadership to medical doctors, nurses, paramedics and other staff working in the clinic.
Work with OHS Manager to develop 0REP(0ccupational risk exposure profilejfor each role at the Kabanga site.
Coordinate with site teams to continually improve health performance through the identification of risks and opportunities.
Manage, review, and assess health data as a tool for continuous improvement.
Together with the site leadership team, lead and support the implementation and continuous improvement of the Health, Safety and Security programs to mitigate risk, prevent injuries, meet regulatory requirements and protect people, property, and the environment across the sites.
Facilitate and participate in the development, implementation, and ongoing review of risk assessments, the site risk register and control plans.
Coordinate the Critical Risk Management program.
Develop and implement crisis and emergency management planning, coordination, and incident response.
Coordinate with supervisors and employees regarding safe operating procedures and the management of written standards and procedures.
Participate in department inspections and audits, including coordination and communication with employees regarding ideas and issues.
Administer pre-employment medical examination, periodic medical examination and post-employment medical examination for both employees and contractors.
Lead-Occupational Health Job Vacancy at Tembo Nickel Corporation
Qualifications and Competencies:
Master's degree in occupational Medicine or Occupational Health.
5 years of work experience in Occupational Health clinic.
Doctor of medicine degree from a recognised university.
Advanced trauma life support certified provider.
Advanced Cardiac life support certified provider.
Ability to develop plans, budgets, and reports.
Mining experience will be an added advantage.
Check Out: Important Tips to use during a Job Search
How to Apply
Applicants are invited to send their resumes indicating the role title in the subject via email to jobs@tembonickel.com
Application closing date is 14th November,2022.
Note: We are committed to providing equal employment opportunities based on merit and we do not charge candidates any fees in the whole recruitment process.
Women are strongly encouraged to apply