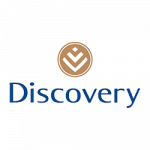 Website Discovery
Discovery Ltd is the licensed controlling company of the designated Discovery Insurance Group.
Learnership – Wealth Management  Job Vacancy at Discovery
Key Purpose of the role
This Learnership leads to a nationally recognised NC: Wealth Management NQF Level 5 qualification which consists of structured learning components combined with practical/workplace experience in the Financial Services industry.
Areas of responsibility may include but not limited to
Wealth Management
Life benefits
retirement funds
funeral policies
client servicing
pre-sale underwriting and new business
Personal Attributes And Skills
Innovative/ critical thinking/ and problem solving skills
Good attention to detail and levels of accuracy
Sets high standards for quality and quantity and works in a systematic, methodical and orderly manner.
Time management and planning skills
Ability to effectively prioritize and execute tasks in a high pressure environment
Ability to work independently and in a team orientated environment
Service driven, a sense of urgency and a team player.
Adapts to changing circumstances and handles criticism well and learns from it.
Speaks fluently and writes in a well-structured and logical manner.
Education And Experience
Grade 12 is essential.
Maths (Minimum Level 4 – 50%)
English (Minimum Level 4 – 50%)
Maths Literacy (Minimum Level 5 – 60% )
2nd language (Minimum Level 4 – 50%)
May have an incomplete tertiary (financial) qualification (advantage)
Learnership – Wealth Management Job Vacancy at Discovery
Specific Requirements
Not be engaged in post Matric studies or formal employment;
Not have completed any previous Learnership.
Be between the ages of 18 and 30 years;
Have effective communication skills in the written & verbal English language;
Possess basic computer skills mainly MS Excel & MS Outlook
Only South African candidates by birth will be considered.