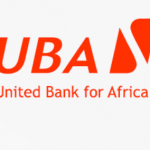 Website United Bank for Africa (UBA)
UBA is Africa's best and most resilient banking group with operations in 20 African countries and offices in three global financial centers.

Legal Officer Job Vacancy at United Bank for Africa (UBA)
POSITION: Legal Officer
Location: Head Office
QUALIFICATION & EXPERIENCE
• Education: Bachelor of Law- LL.B (Hons)
• A minimum of 3 years legal experience with at least 2 years as a legal officer in banking.
KNOWLEDGE & SKILLS
• Knowledge of Financial law and credit transactions
• Good oral & written communication skills
• Good knowledge and understanding of banking operations
• Versatile with current local international banking regulations
• Oral and written communication
• Good drafting and writing skills
• Commercial and Corporate Banking
• Good Team Player
• Error rate/ non compliance to Financial laws
• Turnaround time for rendering legal advice or opinion when solicited
• Timeliness in the preparation of sundry agreements (facility agreements, Loan agreements etc.) including contract drafting and review
• Effectiveness at execution of assigned tasks
• Efficiency at executing scheduled and adhoc assignments
ROLES & RESPONSIBILITIES
• Provide legal support and advice on all transaction negotiations
• Advice on all legal issues that emanate from existing agreements and new legal documentations.
• Rendering legal opinion on financial and legal issues that might arise about banks products
• Preparation and generation of periodic legal reports for Legal Division
• Attend meetings to offer legal guidance and advice as requested
for by business areas
• Rendering of legal advice on different issues as it affects the bank, its customers and available products
• Conduct review and advice on the Bank's policies from time to time to ensure compliance with legal and the Financial Regulatory requirements
• Supervise the safe custody of all collateral documents for facilities granted by the Bank
• Develop, recommend, evaluate and initiate corporate policy and strategy for tenders and contracts products and services.
• Endeavour to all assignments as assigned by the Head of Legal and Company Secretary
Legal Officer Job Vacancy at United Bank for Africa (UBA)
HOW TO APPLY:
Qualified candidates MUST send their CV & Cover Letter attached with all academic certificates.
All applications MUST be sent electronically through: Email: recruitment.tanzania@ubagroup.com
Email subject: LEGAL OFFICER : MAY, 2023 DEADLINE: 7th MAY.
Only shortlisted candidates will be contacted.
Read Also: The Top 13 Modern CV Secret