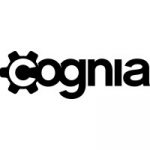 Website Cognia Law
Legal experts bringing a change to traditional ways of providing legal services.
Legal Project Manager Job Vacancy at Cognia Law
Description
Cognia Law is recruiting a Legal Project Manager with solid experience in the legal field. This is an exciting opportunity to be part of a global team driving change in legal services delivery
COMPANY PROFILE
Cognia seamlessly extends corporates, banks and law firms' legal capability to deliver sustainable outcomes. Our goal is to connect the legal sector, moving it from a siloed approach to integrated partnerships. We help in-house legal teams by bringing simplicity to complex matters and replacing broken procedures with efficient processes.
Cognia is a Chambers-ranked law company which integrates how legal services are provided so our team, partners, clients and communities thrive together with people at the heart of what we do. We encourage our people to bring their whole self to work and focus on enabling them to realise their full potential.
For more information, please visit www.cognialaw.com
ROLE DESCRIPTION
You will be working as part of a team of legal professionals to provide LPO and LSO services to Cognia Law's clients.
This will include providing support as required across all of Cognia Law's legal service lines, including contract management accounts/ projects, contract analysis/ summarisation projects, transactional due diligence accounts/ projects, and litigation support accounts/ projects.
KEY RESPONSIBILITIES
End-to-End project management of legal projects: from project scoping and set-up, through to execution to successful completion.
Working as part of Cognia's Delivery team to understand our clients challenges and requirements, and help deliver practical and innovative solutions.
Facilitate team briefing and training (material creation and execution)
Managing teams (10+ resources) productivity and quality
Proactively managing risks, issues and changes
Internal and External project reporting
Stakeholder management
Lessons learned and close out activities
Scope and budget control
Manage relationships clients, end-clients and other external stakeholders
Plan, organise and control delivery of work
Develop new Project Management tools to control delivery
Legal Project Manager Job Vacancy at Cognia Law
REQUIREMENTS
A tertiary qualification in Law, Commerce or Information systems – with law being advantageous
4+ years experience as a business facing project manager in Legal services, Financial services or Professional services sector
Maturity and professionalism to be directly customer facing with international law firms, corporate clients and investment banking institutions.
Articulate and confident
Excellent analytical and problem-solving skills
High attention to detail
Additional Beneficial Skills
Admitted Attorney
Project management certification
Legal Tech certification (e.g Relativity, Nuix, RAVN, Kira)
Numeracy
Data Analytics/AI Data Modelling
CANDIDATE COMPETENCIES
Honest communication
Effectively articulates own views and rationale for them
Communicates complex topics/concepts in simple ways
Practices active listening
Where they do not know the answer, they will be open but then take steps to find out and provide an update
Being agile
Self-starter that is results focused
Make suggestions for improvement from observations of other areas of the business or from external market
Quickly understands complex information and applies it to current situations
Adapts to fast-moving work environment where requirement and deadline frequently change
Bringing the values alive
Prepares own development plan and takes responsibility for driving it, whilst utilising the resource and opportunities Cognia provides
Suggests ways to further reinforce the Cognia values
Highlights if other team members are struggling to balance work and wellbeing.
Building strong relationships
Takes time to understand team members' pressures in a wider context
Publicly acknowledges help from others
Actively encourages collaboration with others from across the business in projects
Develops network inside and outside Cognia
Delivering excellence
Views work as an opportunity to highlight ability and value to Cognia
Retains focus and delivering best outcome
Uses own time productively to deliver best outcome
Delegates effectively but remains accountable for outcome
Keen to take on tasks that benefit the wider business
Read Also: How to customize your CV to match the job description