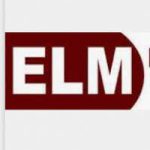 Website ELM Enterprises Company Limited
ELM operates in Dar es salaam, provides financial services to entrepreneurs, employees, and groups with common interest..
Loan Officer Job Vacancy at ELM Enterprises Company Limited
QUALIFICATION:
1. Proven Experience as Loan Officer.
2. Experience in working with target and tight deadline.
3. Knowledge of relevant legal requirements.
4. Working knowledge of MS office and Database.
5. Excellent communications and people skills.
6. Ability to polite and compassionate without lacking confidence.
7. Apt in negotiating and pursuading
8. Bachelor degree is preferred
Loan Officer Job Vacancy at ELM Enterprises Company Limited
How to Apply: