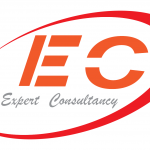 Website Expert Consultancy
Strategy HR & Management Solutions Consulting firm.
Job Type: Logistics And Distribution Head
Job Category: Transport And Logistics
Job Location:  Dar es salaam
Job Salary: Negotiable
Start Date: ASAP
Logistics And Distribution Head Job Description.
On behalf of client in Dar es salaam we are seeking to recruit The logistics and distribution head who is required to organise the storage and distribution of goods. Ensure the right products are delivered to the right location on time and at a good cost. You may also be involved in transportation, stock control, warehousing and monitoring the flow of goods. Will also include formulating overall strategy, managing people and establishing policies.
Understanding the whole supply chain is important so that you can coordinate it effectively and liaise with suppliers of raw materials and consumers.
RESPONSIBILITIES 
·       Analysing stock levels and establishing order schedules
·       Coordinating drivers, vehicles, loads and journeys
·       Analysing data to assess performance, discover logistical problems and devise plans for improvements
·       Negotiating and agreeing contracts
·       Keeping up to date with relevant legislation, such as health and safety regulations
·       Planning for and negotiating technical difficulties
·       Preparing paperwork for regulatory bodies
·       Liaising with and managing staff and shift
·       Ensuring health and safety standards are met.
·       Design strategy and set goals for growth
·       Control budgets and optimize expenses
·       Ensure employees are motivated and productive
·       Maintain budgets and optimize expenses
·       Set policies and processes
·       Ensure employees work productively and develop professionally
·       Oversee recruitment and training of new employees
·       Evaluate and improve operations and financial performance
·       Direct the employee assessment process
·       Prepare regular reports for upper management
REQUIREMENTS.
·5- 10 years of experience assimilar executive role
·Experience in planning and budgeting
·Knowledge of business process and functions (finance, marketing, or operations etc.)
·Strong analytical ability
·Excellent communication skills
·Outstanding organizational and leadership skills
·Problem-solving aptitude
·BSc/BA in Business or relevant field; MSc/MA is a plus
Logistics And Distribution Head Job Vacancy at Expert Consultancy
How To Apply
If you are up to the challenge, possess the necessary qualification and experience; please send your CV only quoting the job title on the email subject (Logistics and Distribution Head) on or before 20th November, 2023 to application@expertconsultancy.co.tz
Thank you for your interest in the job opening in our company. We regret to inform that only shortlisted candidates will be notified.
We look forward to receiving your application!