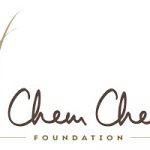 Website Chem Chem Philanthropy and Safari
The mission of the Chem Chem Association, a non-profit organisation, is founded on the deep love and respect that our founders, Fabia and Nicolas
POSITION: Logistics and Purchasing Officer
Company: Un Lodge En Afrique (Chem Chem Philanthropy and Safari)
CAMP: Chem Chem & Little Chem Chem & Forest Chem Chem
Camp Reporting to: Quality Assurance Manager
Responsible for:
Responsible for all day to day operations of the Logistics department. Assisting in financial aspects of the lodge, Quotes, stock control, purchasing, sales, transfers and liaison with all company suppliers.
KEY RESPONSIBILITIES
Ensure all items for ALL departments purchased – recorded on the Inflow System Update and maintain ALL departments products list and pricing on Inflow System
Communicate all stock issues to Operations Manager and Lodge Managers Manage driver schedules and ensure Arusha trip / re-supply days – smooth flow procedure
Ensure transfer procedures are adhered to and kept in place
Ensure purchase procedures are adhered to and kept in place Issue clearly itemised purchase orders to suppliers within agreed delivery periods
Store rooms are kept neat and tidy, follow FIFO system
Ensure issue control procedures are adhered to and kept in place
Ensure product quality and good pricing – follow up suppliers and negotiate best pricing Follow up outstanding orders, incorrect invoices, TRA receipts or credit notes
Get the best quotes and put on an excel spreadsheet and email to the relevant department.
Query and investigate all stock discrepancies and over and under orders – communicate to Quality Assurance Manager Initiate modifications and further developments to storekeeping systems when and where necessary Monthly stock valuation and stock movement reports
Receive goods, check against purchase order and invoice/delivery note, ensure acceptable condition of goods
Communicate all out of stock or unavailable stock items to management
Fill out asset form for all new items purchased, save copy to Dropbox and send to Operations Manager
DAILY DUTIES
Sales orders to be completed timeously and correctly Purchase orders to be completed timeously and correctly
Transfers to be completed timeously and correctly Update all item/product information on Inflow
Inspect store rooms and ensure cleanliness and FIFO system maintained Update Fuel issue sheets
Update Gas issues sheets Update Water issues sheets
Updated Maintenance issues sheets
Process daily breakages / damages all departments on InFlow Process Customer Order History report
Required Experience.
Qualifications, Knowledge, and Skills
 University degree in supply chain, procurement, business administration or other related field
 Required Work Experience: 4+ years' experience including proven experience in executing   procurements and logistics timely in a complex regulatory environment.
 Ability to work independently with strong problem-solving skills
Fluent in English and Kiswahili with good verbal and written communication skills
 Ability to leverage interpersonal skills to establish rappor and develop relationships with all key stakeholders to track movement of goods and ensure receiving parties confirm quality of all received goods.
Must be able to organize and manage large workloads and project priorities successfully.
Experience with Microsoft Office Suite applications (Word, Excel, PowerPoint, Outlook, Teams, etc.).
Logistics and Purchasing Officer Job Vacancy at Chem Chem Philanthropy and Safari

HOW TO APPLY
Interested candidates for any of the above positions should submit an application letter, a detailed copy of their cv,names and contact information (Email addresses and telephone numbers) of three referees.The candidate must clearly indicate the title of the position applied for (as it appears in the advertisement )on the heading of the email.Application should be submitted to the Human Resources email evarist.massawe@chemchemsafari.com  CC noreen.majaliwa@chemchemsafari.com.
Kindly note that only shortlisted applicant will be contacted. Deadline For the Application; 17th September 2023.
BEWARE OF CONMEN! Chem Chem Safari does not receive money in exchange for a job position. Should you be asked for money in exchange for a job offer or suspect such activity, please report this immediately to this number 0699688225.