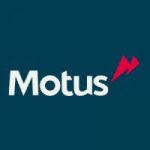 Website Motus Holdings Limited
Motus is a diversified (non-manufacturing) business in the automotive sector with unrivalled scale and scope in South Africa.
Manager: Sales Job Vacancy at Motus Holdings Limited
Job Description
Motus Toyota Bedfordview currently holds a vacancy for a Manager: Sales in the Used Vehicles Department.
This position is regarded as a key management role and will be suited to an experienced manager who has the ability to attract clients; provide excellent customer service; motivate staff; control costs and maintain high levels of sales on an ongoing basis.
Responsibilities
Reporting to the Dealer Principal, the Sales Manager is fully responsible for the management of the Used Vehicle department, which includes
Specific Role Responsibilities
Maximizing sales and profitability through satisfaction and retention of customers to meet sales forecast
Developing the necessary sales organisation to meet sales and profitability objectives
Ensuring optimum stock of cars on premises
Ensuring cost control to budget within the department
Ensure adequate stocks of car and product display material is available
Review all pricing policies, discounts and "trade-in" dealing to maintain Dealership profitability
Monitor Sales Department financial performance weekly
Ensure that Customer complaints are dealt with timeously and effectively
Ensure that vehicle is delivered according to Toyota Vehicle Delivery Quality Index (VDQI)
Ensure that CE departmental targets are achieved
Ensure direct and indirect costs remain within Company prescribed parameters
Ensure that Sales Executives receive new model launch training
Establish the staffing levels and the training required to achieve sales objectives
Ensure that all floorplan activities are monitored
Ensure stock level is kept within Company Policy
Maximize sale of back-end products
Qualifications And Experience
A minimum of Grade 12.
A minimum of 3 years in a Managerial Position within the motor vehicle industry.
A Sales Tertiary qualification will be an added advantage
Clear Criminal Record
A valid Driver's License
Manager: Sales Job Vacancy at Motus Holdings Limited
Skills and Personal Attributes
Sales management and marketing skills, knowledge and experience.
Ability to manage, administer and motivate a department and to provide organisation, systems and leadership
Able to motivate a sales team to achieve objectives
Experience on how to procure stock is essential
Read Also: How to make your CV stand out to the Recruiter