Full Time
Applications have closed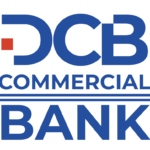 Website DCB Commercial Bank
Dar es Salaam Community Bank (DCB), whose official name is DCB Commercial Bank, but is commonly called DCB Bank, is a commercial bank in Tanzania.
Manager, Workplace Banking Job Vacancy at DCB Commercial Bank
DCB Commercial Bank Plc is a fully-fledged retail and commercial bank in Tanzania. The bank offers banking services to Individuals, Microfinance, Small to Medium sized Businesses (MSME), as well as large corporate clients. DCB Bank has a wide branch network of over 8 branches, over
1000 DCB Wakala Agents, and over 280 Umoja switch ATMs serving over 3 million customers across the country.
We are currently seeking for a qualified candidate to fill the position of Manager, Workplace Banking. The successful candidate will be responsible for developing and growing payroll business by assessing, selecting and signing-up employer organisations, onboarding new customers, and monitoring the entire schemes portfolio for quality and sustainability.
Key Responsibilities:
• Developing and implementing workplace banking sales plan and process.
• Managing the existing schemes to facilitate portfolio growth.
• Building relationships with key rereferrals partners within the bank to ensure constant and
quality leads are obtained.
• Ensuring proper empanelment of the signed-up companies and verifying that potential
customers satisfy all criteria required of a desired customer profile as outlined by the bank.
• Assessing the risk profiles of customer segments and contributing to the development of
effective control measures within the deduction to source.
• Managing and monitoring end to end process of onboarding and growing the workplace
proposition whilst observing NPL ratio as set by the bank.
• Driving activations and penetration of all signed up schemes with existing and potential
clients.
• Maximizing sales referral opportunities by working with customer service officers, relation-
ship managers and branch managers.
• Delivering services to customers that are synonymous with the customer brand experience
being promoted by the organization.
• Leading, training and coaching the team to ensure effective management of the schemes
and monitoring as first line of defense to minimize defaults.
• Ensuring the sales team has the right culture and attitude.
Qualifications and Experience
• Bachelor's degree from a recognized institution.
• Minimum of five years' experience relevant experience.
• Excellent communication, negotiation, and credit analysis skills.
• Strong relationship and networking skills.
• Extensive knowledge of personal banking products.
Manager, Workplace Banking Job Vacancy at DCB Commercial Bank
If you believe you are the right candidate for this position, kindly submit your application with a detailed CV, photocopies of academic certificate, and names of three referees with their contacts, quoting reference number DCB-COM-MWB-10/2023 on the subject of the email. To be considered, your application MUST be submitted through recruitment@dcb.co.tz not later than 27th October 2023. Hard copy applications will not be accepted.