Full Time
Applications have closed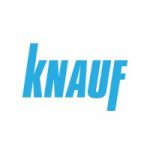 Website Knauf Gypsum Tanzania
Knauf Tanzania maintains it's mission to supply to local market with Tanzanian products manufactured to European standards with competitive pricing.
Marketing Officer Job Vacancy at Knauf Gypsum Tanzania.
JOB TITLE: Marketing Officer
COMPANY NAME: Knauf Gypsum Tanzania Limited
LOCATION: Dar es Salaam
JOB TYPE: Full-time
ABOUT US:
Knauf Gypsum Tanzania is a leading manufacturer and supplier of gypsum boards, skimming powder, metal profile and building accessories in East Africa. As we continue to expand our business, we are seeking a motivated and skilled Marketing Officer to join our team.
JOB DESCRIPTION:
As a Marketing Officer at Knauf Gypsum Tanzania Limited, you will contribute to and develop integrated marketing campaigns to promote company products. This includes research, planning, advertising, event organization, sponsorship, distribution, and public relations. You will work closely with the marketing Manager, Training center and Sales team. The ideal candidate must be a creative thinker with a passion for marketing, excellent communication skills, and a proven track record of driving successful marketing campaigns.
KEY RESPONSIBILITIES:
1. Create awareness of Knauf products and develop the company brand.
2. Communicate with the target audiences, build, and develop customer relationships.
3. Help with tactical marketing plans, advertising, direct marketing, and campaigns.
4. Work closely with in-house or external creative agencies to design marketing materials such as brochures, profiles, posters, fliers, social media content.
5. Write and proofread marketing copy for both online and print campaigns.
6. Develop creative content for both static and moving content.
7. Planning and developing digital marketing campaigns, maintaining our social media presence in all channels and measuring and reporting on the performance of all digital marketing campaigns.
8. Organize and attend events such as conferences, seminars, receptions, and exhibitions.
9. Source and secure sponsorship opportunities.
10. As key custodian of the marketing store, ensure proper housekeeping and monthly stock taking of all materials.
11. Arrange the effective distribution of marketing materials.
12. Develop, maintain, and update customer databases.
13. Conduct market research from time to time, by analyzing consumer behaviour and collecting data.
14. Develop relationships with key stakeholders, both internal and external.
Marketing Officer Job Vacancy at Knauf Gypsum Tanzania

QUALIFICATIONS:
• Bachelor's degree in marketing, Business Administration, or a related field.
• Minimum work experience; Two [2) years in a marketing role.
• Strong analytical skills.
• Excellent written and verbal communication skills.
• Creative thinking and problem-solving abilities.
• Excellent presentation skills
• Ability to work independently and as part of a collaborative team.
HOW TO APPLY:
Interested candidates are invited to submit their resume/CV and a cover letter outlining their relevant experience and why he/she want to work for Knauf.
• Apply via www.Knauf.co.tz or send application to Jennifer.Mtani@knauf.com before 27 November 2023.
• Please include "Marketing Officer Application" in the subject line.
NOTE:
Knauf Gypsum Tanzania Limited is an equal opportunity employer. We encourage candidates from all backgrounds to apply.
Read Also: The Best Cover Letter Format Applicable for any Job Application