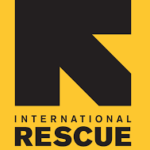 Website International Rescue Committee
The International Rescue Committee (IRC) responds to the world's worst humanitarian crises and helps people to survive and rebuild their lives.
MEAL Manager Job Vacancy at the International Rescue Committee
Requisition ID: req46757
Job Title: MEAL Manager
Sector: Monitoring & Evaluation
Employment Category: Regular
Employment Type: Full-Time
Open to Expatriates: Not Applicable
Location: Kibondo, Tanzania
Work Arrangement:
Job Description
Background:
 The International Rescue Committee (IRC) responds to the world's worst humanitarian crises and helps people to survive and rebuild their lives. Founded in 1933 at the request of Albert Einstein, the IRC offers lifesaving care and life-changing assistance to refugees forced to flee from war or disaster. At work today in over 40 countries and 22 U.S. cities, we restore safety, dignity and hope to millions who are uprooted and struggling to endure. The IRC leads the way from harm to home.
For over half a century, Tanzania has been a country of asylum, hosting one of the largest refugee populations in Africa.  Currently, the country hosts approximately 247,000 Burundian and Congolese refugees, many of whom arrived in 2015 as the crisis in Burundi increased. To date, refugees continue to co-exist with the host communities in the Kigoma region expressing multiple reasons and needs. Within this context, IRC provides protection and basic assistance in the areas of Safety (comprised of Protection and Rule of Law, Women's Protection and Empowerment, and Child Protection), Health (mental health and psychosocial support services and reproductive health) and Education
Job Summary:
As the Lead MEAL Manager based in Kibondo, you will pioneer MEAL-related endeavors across various impactful IRC projects. Your expertise will drive the creation and execution of a robust MEAL strategy, ensuring precise, timely information to enhance our program impact.
Major Responsibilities
Data Management and Quality Assurance.
Refine and innovate our existing MEAL tools and methodologies to enhance data accuracy and efficiency.

Lead robust data collection efforts, ensuring the highest level of data integrity and accuracy.

Mentor and guide MEAL Officers in data entry and management, fostering a culture of continuous learning and improvement.

Conduct Data Quality Assessments (DQAs), ensuring quality data generation.
Program designing, Reporting and Compliance:
Ensure alignment of programs with IRC MEAL guidelines through strategic oversight.

Oversee the reporting calendar, ensuring timely data submissions and compliance.

Prepare analytical reports and support program activity reporting across sites, aiding informed decision-making.
Program Review, Learning and Evaluations
Facilitate monthly program review meetings, fostering a culture of continuous improvement.

Document and disseminate best practices and lessons learned, promoting knowledge sharing.

Engage in the design and execution of internal surveys and evaluations, driving program excellence.
Staff Management and Capacity Building in MEAL:
Provide ongoing mentorship to MEAL Officers and Interns/Assistants, fostering a growth-oriented environment.

Conduct performance reviews and manage MEAL staff, promoting professional development.
Common Duties
Attend training as identified by your supervisor, embracing opportunities for growth.

Uphold IRC's core values of Integrity, Service, and Accountability, fostering ethical conduct.

Assist in activities aimed at preventing sexual abuse and exploitation, promoting a safe environment for all.

Perform other duties as may be assigned by your supervisor.
Key Working Relationships:
       Position Reports to: MEAL Coordinator
       Position directly supervises: MEAL Officers, and as needed to MEAL           Interns/Assistants
       Other Internal and/or external contacts: Client Responsiveness Manager, Program Technical Coordinators, Deputy Partnership Coordinator, Program Managers, DDP, CD, and Regional Measurement Team
MEAL Manager Job Vacancy at the International Rescue Committee
Qualifications
Bachelor's degree in social sciences, Statistics, Monitoring and Evaluation, Project Management, or related fields. (Master's degree is a plus).

Minimum of 3 years of experience in Monitoring and Evaluation related assignments in humanitarian/development contexts.
Demonstrated Skills and Competencies
Demonstrated understanding of project management and proven experience in monitoring, evaluation, and learning

Experience in creating and maintaining feedback mechanisms. These may include surveys, focus group discussions, hotlines, suggestion boxes etc.

Experience in analyzing and presenting data in a way that facilitates effective decision-making.

Demonstrated experience in capacity building of staff.

Ability to handle multiple tasks, proven self-initiative and problem-solving abilities.

Proficiency in computer skills, including in MS Word, Excel (data analysis and visualization) and PowerPoint.

Demonstrated ability to train and build capacity of others in multi-cultural contexts.

Proven technical skills in monitoring and evaluation, including qualitative and quantitative data collection and analysis.

Proven Technical skills in data quality audit.

Proven abilities in developing monitoring plans, data collection, information management, use of databases, and analysis and performance monitoring.

Strong planning, organizational and interpersonal skills.

Excellent analytical, presentation, and reporting skills;

Excellent database, data management and data analysis skills, with experience using at least 2 software applications such as Microsoft Excel, Access, SPSS, STATA.

Demonstrated experience using data visualization software (Power bi, Tableau, etc.)

Previous experience with electronic/mobile data collection (Kobo, ODK, CommCare)

Demonstrated experience working with multiple partners and stakeholders.

Ability to provide technical support and feedback with a high degree of tact and diplomacy.

Excellent communication, facilitation, interpersonal and representation skills.
Language: Good written and spoken English and Swahili is required while some knowledge of Kirundi and French will be an added advantage.
Working Environment: Security level yellow – The situation in most of the country is calm. Some parts of Kigoma region experience insecurity-highway banditry.
Professional Standards: The IRC and IRC workers must adhere to the values and principles outlined in the IRC Way – Standards for Professional Conduct. These are Integrity, Service, and Accountability. In accordance with these values, the IRC operates and enforces policies on Beneficiary Protection from Exploitation and Abuse, Child Safeguarding, Anti Workplace Harassment, Fiscal Integrity, and Anti-Retaliation. 
Commitment to Diversity and Inclusivity: IRC is committed to building a diverse organization and a climate of inclusivity.  We strongly encourage applications from candidates who can demonstrate that they can contribute to this goal. 
IRC is an Equal Opportunity Employer: IRC considers all applicants based on merit without regard to race, sex, color, national origin, religion, age, marital status, veteran status, or disability. We will ensure that individuals with disabilities are provided reasonable accommodation to participate in the job application or interview process, to perform crucial job functions, and to receive other benefits and privileges of employment.
Warning! Please be warned of various scams, being circulated via e-mails, from Internet websites, and via regular mail or fax, falsely being issued by or associated with the IRC. Beware that The IRC does not charge a fee at any stage of its recruitment process (application, interview meeting, processing, training, or any other fee). IRC does not request any information related to bank accounts. If asked for any payment, please contact TZ-Recruitement@Rescue.Org
Read: Why it is Important to always Update your CV to Match the Job Description.