Full Time
Applications have closed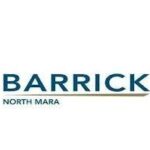 Website Barrick – North Mara Gold Mine LTD
The North Mara gold mine is located in north-west Tanzania in the Tarime district of the Mara region.
Mechanic HME Job Vacancy at Barrick – North Mara Gold Mine LTD
JOB ADVERT – MECHANIC HME
Position Description
The Barrick Africa Middle East Team is seeking to recruit a Mechanic HME to join and grow our team.
Join our exceptional team and embody Barrick's core values as you work with us. We are in search of individuals who can champion Barrick's DNA by:
Communicating Honestly, Transparently, and Acting with Integrity
Exhibiting a Results-Driven approach
Delivering solutions that are Fit for Purpose
Dedicating themselves to Building a Sustainable Legacy
Taking Responsibility and being Accountable
Committing to Zero Harm
Cultivating strong and meaningful Partnerships
If you're ready to contribute to our world-class team while embracing these values, we encourage you to apply and become a valued member of our diverse workforce.
Responsibilities 
Perform preventive maintenance on equipment, vehicle systems, and facilities to extend the life of assets
Prevent failures, malfunctions, and breakdowns of systems and equipment by completing preventive maintenance and predictive maintenance
Report equipment, vehicle, and facility downtime, and work to prevent problems
Perform minor emergency repairs
Monitor and document vehicle and equipment operations, including fuel consumption, utilization, and downtime
Secure facility, equipment, and work areas with appropriate safety and security measures
Perform inventory checks
Conduct regular inspections of facilities, equipment, and vehicles to identify and assess problems or obstacles that may impact equipment performance
Perform equipment setup and calibration as needed
Perform other duties as assigned
Mechanic HME Job Vacancy at Barrick – North Mara Gold Mine LTD
Qualification requirements
A relevant trade qualification in mechanical or Technician Certificate from a recognized institution.
A Mechanical Trade Certification is highly desired.
Experience and competencies needed.
Must have Sandvik Machine experience
Verifiable track record gained in similar diversified high-level portfolio
Excellent knowledge and understanding of Maintenance Management Systems
 Ability to consistently manage such a diversified portfolio in a high-pressure environment
Highly professional conduct at all times and the ability to deal with a diverse client base.
 Significant base knowledge of all the areas depicted in the profile
 Must be motivated individual with ability to operate with minimum supervision.
Excellent communication skills.
 Strong maintenance, project management and systems improvement related experience and background
Strong technical and strategic planning related experience and background.
 Strong values in safety commitment, policy and enforcement related experience and background
Experience with selection, Maintenance and operation of Electrical and Mechanical equipment.
 Experience in managing Infrastructure projects.
Computer literacy is essential- Excel, Word, Power Point, Outlook, ERP and MRPII packages (SAP, Ellipse, Pronto, Oracle etc.).
Performing tasks under minimal supervision and monitoring
Establish and maintain effective working relationships with those contacted in the course of work.
Performance orientated, strongly motivated and maintains a high work standard. Strong work ethic. Shows initiative. Adaptable to change management processes. Focused on continuous improvement.
Committed and engaged employees who are enthusiastic and passionate about Barrick and carry the company DNA.
Hazard Identification & Risk Assessment.
Possess a valid light vehicle manual-class driving license.
What We Can Offer You
A comprehensive compensation package including bonuses and site-specific benefits.
The ability to make a difference and lasting impact.
Work in a dynamic, collaborative, progressive, and high-performing team.
Opportunities to grow and learn with the industry colleagues are endless.
Access to a variety of career opportunities across the organization.
We are committed to a safe work environment sending every person home safe and healthy every day and leaving a sustainable legacy on our host communities.
Thank you for your application, however, only those selected for an interview will be contacted.
How to Apply :