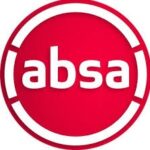 Website ABSA Bank Tanzania Limited
Absa Bank Tanzania Limited, formerly Barclays Bank Tanzania Limited, is a commercial bank in Tanzania and a subsidiary of South Africa-based Absa Group Limited.
Merchant Sales Support – Zanzibar Job Vacancy at ABSA Bank Tanzania Limited
Bring your possibility to life! Define your career with us
With over 100 years of rich history and strongly positioned as a local bank with regional and international expertise, a career with our family offers the opportunity to be part of this exciting growth journey, to reset our future and shape our destiny as a proudly African group.
My Career Development Portal: Wherever you are in your career, we are here for you. Design your future. Discover leading-edge guidance, tools and support to unlock your potential. You are Absa. You are possibility.
Job Summary
Merchant sourcing, on-boarding and technical support. Job holder will be responsible for providing excellent service to customers on a face-to-face basis. Responsible for installation of POS terminals, staff training, handling operational queries with cashiers, delivering vouchers, etc.
Job Description
Main accountabilities and approximate time split
Accountability:  Customer contact (70%)
The role holder is responsible for managing and responding to customer requirements on a face-to-face basis.  Ensuring customer expectations are met, actively looking at the queries and following through to resolution.  Queries to be reduced through root cause analysis.
Set up and installation of POS terminals in customer premises.
Customer contact is normally at shop manager / proprietor level.
Establish, build and maintain ongoing relationships with customers and their staff to develop and protect business income.
Identification of sales opportunities and introduction of leads to the LG team.
Manage daily attendance levels within the team in compliance with the relevant HR policies, including management and approval of leave within the team
Act as an enabler to the LG team under supervision by providing them with the tools and information to optimize sales.
Monitor sales performance on a daily. Weekly and monthly basis and provide results to the Head of cards.
Acts as an escalation point for queries that could not be resolved by the LG/Branch
Accountability:  Technical support (25%)
Technical problem resolution for customers in relation to POS terminals
Accountability:  Planning and research (5%)
Responsible for developing a personal plan to achieve targeted objectives and goals.
Personal time management of day-to-day activities to maximize return on resources.
Constantly update knowledge on all products and services offered by Absa card.
Education and Experience Required
B-degree or equivalent in a related field of study.
Knowledge of Absa Group and Absa card products and services
2 years experience in a customer services environment
Knowledge of the POS devices and telecommunications infrastructures
Knowledge of the Card Acquiring industry would be an advantage but not essential.
Knowledge of the Credit Card Industry
Knowledge & Skills: (Maximum of 6)
Communication skills
Excellent customer awareness
Planning
Interpersonal skills
Technical skills
Competencies: (Maximum of 8 competencies)
Deciding and initiating action
Learning and researching
Entrepreneurial and commercial thinking
Relating and networking
Adapting and responding to change
Persuading and influencing
Creating and innovating
Merchant Sales Support – Zanzibar Job Vacancy at ABSA Bank Tanzania Limited
Risk and Control Objective
Manage risk and control effectively by applying applicable risk frameworks and embedding a positive risk culture.
Understanding of own role in the end-to-end processes in which you play a part, including applicable risks and controls.
Adhere to Absa's policies and procedures applicable to own role, demonstrating sound judgment and responsible risk management.
Report all risk events / incidents / issues using the defined process for your business area and help to understand why these happened and how to prevent them in future. Proactively look for ways to improve the control environment by considering what could go wrong in the processes you operate and how errors could be prevented.
Continuous and proactive engagement with regulatory bodies, unions where applicable
All mandatory training completed to deadline
Absa Values
Absa's Values and Behaviors represent the set of standards which governs the actions of all of us who work for the bank and against which the performance of every one of us in Absa are being assessed and rewarded:
I drive high performance to achieve sustainable results.
I'm obsessed with customer.
I have an African heartbeat.
I believe our people are our strengths
Education
Further Education and Training Certificate (FETC): Business, Commerce and Management Studies (Required)