Contractor
Applications have closed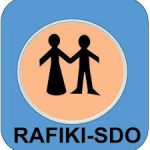 Website Rafiki Social Development Organization
Rafiki Social Development Organization is a development and advocacy Non-Governmental and Non-profit making Organization.
MHH Lab Facilitators Consultancy Vacancies at Rafiki Social Development Organization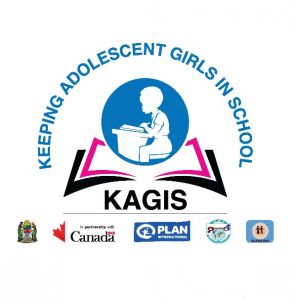 CONSULTANCY JOB ADVERTISEMENT
ACTIVITY : TRAIN MENSTRUAL HEALTH HYGIENE (MHH) LAB FACILITATORS.
Background
Rafiki Social Development Organization (Rafiki-SDO) is a development and advocacy Non- Governmental and Nonprofit making Organization working with Children, Youth, Marginalized and Vulnerable groups, families and their communities to reach their full potential by advocating for their rights and tackling the causes of poverty and injustice. The Organization was established in January 2005 and registered under the NGO Act of 2002, issued with a registration number No.00NGO/00006336 to operate in Tanzania Mainland.
Rafiki-SDO in collaboration with Plan International Tanzania under KAGIS project intend to Train MHH lab facilitators with skills and knowledge to deliver MHH and SRHR information, messaging and services to adolescent girls. Through this training also MHH lab facilitator will be capacitated to run session in schools, out of school and running MHH lab that will be established in project District. We are seeking for two (2) external consultant who can train and capacitate MHH lab facilitators to enable them to deliver MHH & SRHR information, knowledge and services to adolescents.
OBJECTIVES
• To equip the MHH facilitators with the knowledge and skills that enable them to deliver
MHH, SRHR and family planning messaging to adolescent girls.
• To capacitate the facilitators the skills, knowledge and methods that will apply when informing the Community, the service provided through MHH lab.
Expected Outcome; Increased knowledge of MHH lab facilitators to deliver MMH Information, knowledge and services to adolescent girls through established Lab and in school sessions
Scope of Work
The 2 consultants will be required to carry out 13 days for consultation. Before the commencing, she/he will be required to review all project documents and other supplement materials and will be
shared to the project staff. The consultant will conduct this assignment in Geita region (Geita TC) and will be supervised by the Program Manager. Prior the consultancy work, consultant will be oriented to KAGIS project so as to understand the relevancy of what has been assigned for and the ultimate goal of the project which is to ensure adolescent girls are realizing their rights to safe, quality and gender responsive education, also consultant will be oriented in all project documents includes Project Implementation Plan Narrative, Performance Measurement Framework (PMF) and others. He/she will conduct and lead six days training to MHH lab facilitators to ensure are equipped with knowledge and skills to deliver SRHR and MHH messaging to adolescent girls and boys, 4 days are counted for travel and 3 days of sharing training report
Key Deliverable:
• 62 MHH lab facilitators are comprehensively trained on MHH, SRHR and FP messaging to adolescent girls.
• Develop MHH guideline that will help MHH lab facilitators to run MHH lab and leading sessions.
• Pre and Post-test results of 62 participants are conducted for knowledge measurement.
• Training materials are made available to 62 trainees for future reference.
• Training report to be shared within three days after completing the training.
Required Qualifications
• Graduate degree or higher in Medicine, Public health, Social Science, Nursing or other related from reputable institutions
• At least 5 years of experience in Menstrual Health Hygiene (MHH) consultancy or facilitation
• Have experience and knowledge of running a MHH lab or skills to train MHH lab facilitators on the same.
• Good communication skills.
• High level of result-based reporting skills
• Demonstrated Consultant and facilitation skills on MHH, SRHR and Gender.
• Experience of working in underprivileged areas, especially in Tanzania.
• Experience in working with donor-funded programs especially those related with SRHR & Gender.
• Proficiency in Swahili and English.
• High level of commitment, results, reliability, and integrity.
• A high standard of professionalism.
How to Apply
Interested candidates should submit their CVs with three referees and cover letter to ajira@rafikisdo.or.tz not later than 30th August, 2022. Application should be addressed to the Executive Director, RAFIKI-SDO, P.O.BOX 194 Geita.
Recommended: Read our Job Tips Here to enhance your Application