Full Time
Applications have closed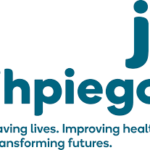 Website Jhpiego
Jhpiego is a nonprofit organization for international health affiliated with Johns Hopkins University.
Monitoring and Evaluation (M&E) Assistant Job Vacancy at Jhpiego
Overview
The Monitoring and Evaluation (M&E) Assistant provides data management, analysis and utilization support to the project team in assigned regions. The M&E Assistant creates awareness of targets, supports data reporting through the national and donor data systems, monitors progress towards achieving target and provides regular data analysis to identify trends and promote timely course correction based on data-driven decision making (4D). The M&E Assistant supports data quality assurance activities using RISE data management standard operating procedures and continuous quality improvement (CQI) using existing CQI tools implemented by R/CHMTs as part of their supportive supervision and continuously builds their capacity and use of 4D.The Position will be based either in Iringa, Morogoro, Njombe, Singida or Tabora regions.
This Position will be closed on 1st September, 2023.
Responsibilities

Provide updated data on daily basis to support use of a responsive internal VMMC database to support performance tracking and reporting requirements at a frequency prescribed internally and by USAID/PEPFAR.
Support MOH data personnel at council level to report data into the national District Health Information System version 2 (DHIS2) and coordinate to address discrepancies with the PEPFAR Data for Accountability, Transparency and Impact Monitoring (DATIM).
Facilitate implementation of routine data quality assessments and client verification as part of regular monitoring of service delivery to ensure safety and integrity.
Disseminate monthly performance data to R/CHMTs using simple but engaging formats and media such as onsite data visualization board to encourage 4D.
Conduct data analysis of program implementation and share local insights to promote a learning culture and 4D during internal and external project review meetings.
Provide relevant data to contribute to reports, presentations, abstracts, articles, stories and publications through performance analysis and data visualization.
Support implementation of new strategies using action learning approaches to generate insights into site-specific performance and adapt changes.
Contribute real time data and local insights to facilitate troubleshooting in the team, identify barriers in a timely fashion and support data-driven decision-making.
Represent the project in region and council meetings to share M&E results, lessons, implications and recommendations to influence best practice and advocate changes.
Perform other duties assigned from time-to-time by your supervisor.
Required Qualifications

Degree or equivalent experience in information or data science, biostatistics, health informatics, digital health, M&E, research, action learning or evidence-based practice.
At least 5 years' experience implementing monitoring, evaluation, research and data analysis activities, particularly in HIV prevention. Experience with VMMC desirable.
Experience managing M&E activities in donor-funded programs an added advantage.
Experience using DHIS2 and DATIM databases, data collection using digital platforms (e.g. CommCare, ODK) and data visualization applications (e.g. MS Power Bi) preferred.
Field oriented and comfortable using data with R/CHMTs, health care providers, CSOs, inspiring teamwork and motivating colleagues and partners to embrace D4D.
Experience working with USAID, MOH, PORALG, INGOs and CSOs desirable.
Strong change management, results oriented and decision making skills.
Demonstrated experience facilitating training and building capacity of individuals and organizations.
Excellent written and oral communication and presentation skills in Kiswahili and English.
Demonstrated self-management (e.g. motivation, dealing with pressure, adaptability, diplomacy).
Competency using MS Office (email, Word, Excel, PowerPoint).
Ability and willingness to travel up to 50% time.
Monitoring and Evaluation (M&E) Assistant Job Vacancy at Jhpiego
Skills And Specifications

Ability to establish and maintain effective working relationships with internal and external customers those contacted during work.
Planning and negotiation skills required
Good level of computer literacy, conversant with all Microsoft products
Jhpiego offers competitive salaries and a comprehensive employee benefits package.
Please apply at www.jobs-jhpiego.icims.com
Applicants must submit a single document for upload to include: cover letter, resume, references, and salary history.
For further information about Jhpiego, visit our website at www.jhpiego.org
Note: The successful candidate selected for this position will be subject to a pre-employment background investigation.
Jhpiego is an Affirmative Action/Equal Opportunity Employer