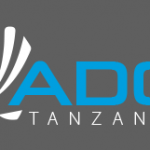 Website ADC Tanzania Ltd
ADC Tanzania Limited is registered and licensed to operate in Tanzania.
Monitoring and Evaluation Officer Job Vacancy at ADC Tanzania Ltd
ADC Tanzania (
www.adctanzania.co.tz
) signed a Cooperative Agreement with the United States African Development Foundation (USADF) to implement the USADF Program in Tanzania. ADC Tanzania would like to recruit a competent Monitoring and Evaluation Officer for the duration of the Program in the country. The successful candidate is expected to commence work in October 2023.
Roles and responsibilities:
The Monitoring and Evaluation Officer (M&E) will programmatically report to the Program Manager
Assist with conducting Organizational Capacity Assessment and Poverty Probability Index
Assist in reviewing performance indicators developed and advise accordingly.
Assist Grantee's Management understand their project performance indicators and have a realistic plan to implement the project activities.
Support grantees in developing Terms of References for trainings and technical assistance to ensure that they are designed in line with project design.
Work with grantee's Board and Management to evaluate trainers and consultants' performance.
Train the grantee's key personnel on value chain management.
Assist all USADF grantees to form participatory monitoring and evaluation (PM&E) committee and develop PM&E plans for each new USADF funded project.
In conjunction with PM&E committee and in consultation with the key ADC Tanzania staff present project goals, objectives and performance indicators to all members of the beneficiary group and stakeholders to validate each project's goals and objectives.
Gather baseline data relevant to each new project's objectives, performance indicators and the overall evaluation plan.
Assist the grantee's PM&E committee to identify the evaluation questions and issues which need to be addressed to determine if the project is making progress toward achievement of the group's objectives.
Train the grantee's PM&E committee how to design appropriate data collection instruments.
Assist each USADF grantee to develop mechanisms for establishing monitoring and evaluation record keeping/information systems to ensure that each project has measurable quantitative and qualitative performance indicators.
Facilitate USADF potential grantees identify capacity strengths and weaknesses
Development of M&E tools for the grantees and the Program.
Conduct site visits according to the monitoring and evaluation plan
Promptly inform the Program Manager of any problem identified by the grantees during the monitoring and evaluation visit.
Write site visit, monitoring and evaluation reports on each project.
Prepare and submit to the Program Manager your Annual Work Plan
Prepare and submit to the Program Manager your Monthly Activity Report
Attend other tasks in the office that may be assigned to you by your seniors.
Monitoring and Evaluation Officer Job Vacancy at ADC Tanzania Ltd
Qualifications
Bachelor's degree in a relevant field such as statistics, monitoring and evaluation, economics, social sciences, international development, or a related discipline
Certificate or Diploma in Monitoring and Evaluation.
Strong understanding of monitoring and evaluation principles, methodologies, and best practices.
Experience in designing and implementing M&E frameworks, systems, and tools.
Proficiency in data collection, analysis, and interpretation.
Familiarity with quantitative and qualitative research methods.
Experience with database management and statistical analysis software.
Knowledge of project management principles and methodologies.
Ability to coordinate and manage M&E activities within project timelines.
Strong organizational skills and ability to handle multiple tasks simultaneously.
In case you have the required experience and qualifications, please send your application by 10 Sept 2023.
Recommended: Read our Job Tips Here to enhance your Application