Contractor
Applications have closed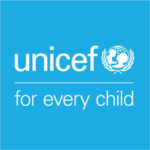 National Consultant for the Internet of Good Things( IoGT) Job Vacancy at
UNICEF
Job no: 558428
Contract type: Consultant
Duty Station: Dar-es-Salaam
Level: Consultancy
Location: United Republic of Tanzania
Categories: Social and Behavior Change
UNICEF works in some of the world's toughest places, to reach the world's most disadvantaged children. To save their lives. To defend their rights. To help them fulfill their potential.
Across 190 countries and territories, we work for every child, everywhere, every day, to build a better world for everyone.
And we never give up.
For every child, Happiness
To manage, maintain, market and advocate for the growth of the  IoGT platform.
How can you make a difference?
The Internet of Good Things aims to bridge the digital divide by providing localized and relevant content through a mobile-ready website designed to work seamlessly both on feature phones and smartphones.
IoGT is a platform that hosts mobile-packaged content designed to make lifesaving and life-improving information available for free, even on low-end devices. IoGT is also a tool for two-way communication and engagement, offering a platform to build and maintain a dialogue with key populations. Polls can also be run to assess knowledge, attitudes, beliefs and perceptions of users on key priorities for UNICEF.
On IoGT parents, caregivers, young people and frontline workers can access quality information (e.g., content packages, Q&As), resources (e.g., storybooks for children, radio lessons) and training opportunities (e.g., training modules for frontline workers, skill building for youth). Users can also be referred to access essential services when needed.
The platform is extensively used to provide access to essential and life-saving information, distance learning and skills building in particular to women and girls, as well as access to protection, sexual and reproductive health (SRH), HIV and mental health counselling. Furthermore, the IoGT platform is used to engage frontline workers through training and polls, and around vaccine acceptance and preventive behaviours.
IoGT or as we now call it Mtandao wa Mambo Mazuri (MMM) is innovating new ways for UNICEF and partners to effectively expand reach and impact by enabling a digital environment where adolescents and young people, even in hard-to-reach areas or with limited digital capacity, can engage with each other and UNICEF about a variety of issues related to SRH, MMH, MHPSS, Climate Change and all other National Emergencies that may arise such as Ebola, Covid-19, etc. The resources and trainings on the platform are intended to foster a civic-minded, healthy youth in Tanzania
This consultancy is to support the maintenance of the platform, facilitate the development of new innovations through IoGT, development of content as per strategic areas of focus to create public understanding, and last but not least support national response plans -including social listening and community feedback mechanisms.
Objectives, Description of the Scope and Expected results
Under the direct supervision of the SBC Manager, the consultant will:
To support maintenance and regular update of the content of IoGT in Tanzania.
Develop and recommend innovative approaches of how IoGT can be scaled-up as a resource for UNICEF programmes, national and implementing partners.
Continuously maintain a two-way communication with various stakeholders and community members.
Facilitate the development of various forms of content that will be used to raise awareness of various matters.
Collaborate with U-Report and Skywalker focal teams to support social listening, as well as the collection and dissemination of important information in support of various programme agendas.
Continue to build up a content depository with human interest stories that could be used as learnings at local, regional and global scale.
Offer support to partners with shared vision with UNICEF, and find new innovative ways to increase visibility, reach and impact through local campaigns.
As often as needed facilitate Human Centred Design workshops -with partners.
Provide technical support to UNICEF, government bodies and other associates.
Support emergency response by adapting all risk communications into content packs that can be distributed on the platform as well as on social media.
Contribute to further strengthening regular evidence generation on behavioural drivers in support of various programme areas.
Recommend innovative approaches of how the communications campaign can be optimized to bring about maximum impact.
Develop a long-term sustainability plan for the platform and recommend best practices to ensure consistent growth.
Deploy best practices in the field of storytelling, content production and technical presentation of communication materials.
Liaise with programme teams and regional office to share best practices and to ensure IoGT's purpose and application is embedded within programme objectives.
Continuously adapt the IoGT monitoring and evaluation plan to local objectives and country operational Plan.
Negotiate and facilitate ongoing resources for annual IoGT subscription fees, content development, translation, and promotion.
Work with CO Communication Officers and Programme Staff to ensure relevance of IoGT for programme implementation, knowledge transfer and skills acquisition.
Work closely with in-country ICT, T4D & Innovation team to ensure the smooth development and implementation of the Cranky Uncle Project.
Work closely with IoGT Global Team to localize content/coordinate the localization of content (language/translation) and improved user experiences.
Work closely with IoGT Global Team to coordinate the user experience/acceptance testing-refinement cycles of the IoGT platform before launch.
Adopt and implement principles of Digital Design and Human-Centered Design whenever possible.
Work in close collaboration with IoGT global team and TCO Communication Officer to develop and implement IoGT promotion strategy and launch plans ensuring that it meets IoGT guidelines.
Establish and maintain clear documentation on IoGT implementation and operations in the country using corporate KM tools including leading on the documentation of IoGT achievements through blogs and articles on UNICEF/partners/national/international press websites.
Deliverables
The consultant will ensure the timely attainment of the following deliverables:
Develop a work-plan to maintain and scale-up IoGT among various stakeholders with clear key performance indicators.
Run promotional campaigns in collaboration with TCO programme sections to increase awareness, reach and visibility for the platform to young people.
Maintain and regularly update IoGT social media channels in alignment with CO promotional plans.
Run media campaigns both online and offline to increase visibility, impact and reach.
Facilitate and offer support for the development and deployment of Cranky Uncle at TCO level.
Establish systems to ensure that information collected via IoGT is available to program staff.
Monitor and evaluate the usage of IoGT, assessing drivers and constraints between high level and low-level users.
Training and knowledge management across SBC.
Weekly and monthly progress of the ongoing activities.
Report regularly to Head of SBCC on the IoGT progress and coordination with partners.
Report regularly to key TCO sections ESAR using bi-monthly and quarterly technical updates.
Payment Schedule
National Consultant for the Internet of Good Things( IoGT) Job Vacancy at UNICEF
| | |
| --- | --- |
| Payment | % of total |
| Deliverable January: Inception report and workplan | 9% |
| Deliverable February: IoGT campaign Plan | 9% |
| Deliverable March: Quarterly progress report | 9% |
| Deliverable April: Reviewed campaign content  (online and offline) | 9% |
| Deliverable May: HCD training plan and implementation | 9% |
| Deliverable June: Quarterly progress report | 9% |
| Deliverable July: Cranky uncle adaptation report | 9% |
| Deliverable August: IoGT social media and outreach tracking | 9% |
| Deliverable September: Quarterly progress report | 9% |
| Deliverable October: IoGT systemic analysis inlcuding reach/impression/bouts | 9% |
| Deliverable November: Final Report | 10% |
| | 100% |
To qualify as an advocate for every child you will have to demonstrate…
A degree or equivalent in international development, marketing, journalism, media related studies, communications or a related field.
At least 5 years of experience at the national level in designing and delivering communications, content and other tools that target young people. Experience on IoGT is considered an asset.
Extensive knowledge of the national media landscape, and existing ethical, legal and policy frameworks;
Knowledge of and experience managing online tools that can be used to collect data and/or disseminate information.
Experience with media buying and media monitoring tools, specifically in relation to children, youth empowerment;
Experience in developing, planning and implementing social behavioural change communications in Tanzania context.
Ability to lead creative teams and produce different forms of multi-media content including but not limited to video, audio, graphics, illustrations, animations and motion design.
Previous experience in producing similar content for Development Agencies or NGO's
Previous experience working with UNICEF and/or other UN bodies.
Understanding of community-based channels of influence, community-based communication and development, human-centred design methods.
Policy both parties should be aware
Under the consultancy agreements, a month is defined as 21 working days, and fees are prorated accordingly. Consultants are not paid for weekends or public holidays.
 Consultants are not entitled to payment of overtime. All remuneration must be within the contract agreement.
No consultant may travel without a signed travel authorization prior to the commencement of the journey to the duty station.
Consultants will not have supervisory responsibilities or authority on UNICEF budget.
Consultant will be required to sign the health statement for consultants prior to taking up the assignment, and to document that they have appropriate health insurance, including Medical Evacuation.
The Form 'Designation, change or revocation of beneficiary' must be completed by the consultant upon arrival, at the HR Section.
Evaluations: The applicant should submit both technical and financial proposal which clearly stipulate how the work will be conducted. The Financial Proposal should include all costs of this assignment including fee, travel costs, accommodation as UNICEF will not pay any DSA.
Proposals will be both technically and financially evaluated. The technical part will carry a weight of 75%, in which the consultant will put clear his/her technical approach to ensure quality attainment of each deliverable and the consultancy in totality. The financial part will carry 25% showing the proposed budget breakdown of consultancy cost for each deliverable (fees, travels and accommodation) and eventual total consultancy cost.
UNICEF's values of Care, Respect, Integrity, Trust, Accountability, and Sustainability (CRITAS).
To view our competency framework, please visit  here.
UNICEF is here to serve the world's most disadvantaged children and our global workforce must reflect the diversity of those children. The UNICEF family is committed to include everyone, irrespective of their race/ethnicity, age, disability, gender identity, sexual orientation, religion, nationality, socio-economic background, or any other personal characteristic.
UNICEF offers reasonable accommodation for consultants/individual contractors with disabilities. This may include, for example, accessible software, travel assistance for missions or personal attendants. We encourage you to disclose your disability during your application in case you need reasonable accommodation during the selection process and afterwards in your assignment.
UNICEF has a zero-tolerance policy on conduct that is incompatible with the aims and objectives of the United Nations and UNICEF, including sexual exploitation and abuse, sexual harassment, abuse of authority and discrimination. UNICEF also adheres to strict child safeguarding principles. All selected candidates will be expected to adhere to these standards and principles and will therefore undergo rigorous reference and background checks. Background checks will include the verification of academic credential(s) and employment history. Selected candidates may be required to provide additional information to conduct a background check.
Medivac Clause: Consultant will be required to sign the health statement for consultants prior to taking up the assignment, and to document that they have appropriate health insurance, including Medical Evacuation. Individuals engaged under a consultancy or individual contract will not be considered "staff members" under the Staff Regulations and Rules of the United Nations and UNICEF's policies and procedures and will not be entitled to benefits provided therein (such as leave entitlements and medical insurance coverage).
National Consultant for the Internet of Good Things( IoGT) Job Vacancy at UNICEF
Remarks: 
Only shortlisted candidates will be contacted and advance to the next stage of the selection process.
Individuals engaged under a consultancy or individual contract will not be considered "staff members" under the Staff Regulations and Rules of the United Nations and UNICEF's policies and procedures, and will not be entitled to benefits provided therein (such as leave entitlements and medical insurance coverage). Their conditions of service will be governed by their contract and the General Conditions of Contracts for the Services of Consultants and Individual Contractors. Consultants and individual contractors are responsible for determining their tax liabilities and for the payment of any taxes and/or duties, in accordance with local or other applicable laws.
The selected candidate is solely responsible to ensure that the visa (applicable) and health insurance required to perform the duties of the contract are valid for the entire period of the contract. Selected candidates are subject to confirmation of fully-vaccinated status against SARS-CoV-2 (Covid-19) with a World Health Organization (WHO)-endorsed vaccine, which must be met prior to taking up the assignment. It does not apply to consultants who will work remotely and are not expected to work on or visit UNICEF premises, programme delivery locations or directly interact with communities UNICEF works with, nor to travel to perform functions for UNICEF for the duration of their consultancy contracts.
Deadline: 13 Jan 2023 E. Africa Standard Time