Full Time
Applications have closed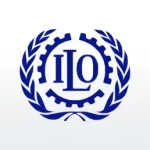 Website ILO - South Africa
The International Labour Organization is a United Nations agency whose mandate is to advance social and economic justice through setting international labour standards.
National Project Coordinator Job Vacancy at ILO
Grade: NOB
Vacancy no.: DC/PRETORIA/NO/2022/04
Publication date: 22 November 2022
Application deadline (midnight Pretoria time): 02 December 2022
Job ID: 10236
Department: RO-Africa
Organization Unit: DWT/CO-Pretoria
Location: Pretoria
Contract type: Fixed Term
Contract duration: 12 Months
Under article 4.2, paragraph (e) of the Staff Regulations, the filling of vacancies in technical cooperation projects does not fall under Annex I of the Staff Regulations and is made by direct selection by the Director-General.
In order to support the best informed process in the filling of the above-mentioned vacancy by direct selection, the ILO invites interested candidates to submit their application online by the above date.
The following are eligible to apply:
ILO Internal candidates in accordance with paragraphs 31 and 32 of Annex I of the Staff Regulations.
External candidates*
*The recruitment process for National Officer positions is subject to specific local recruitment and eligibility criteria.
Technical cooperation appointments are not expected to lead to a career in the ILO and they do not carry any expectation of renewal or conversion to any other type of appointment in the Organization. A 12 months fixed-term contract will be given. Extensions of technical cooperation contracts are subject to various elements including the following: availability of funds, continuing need of the functions and satisfactory conduct and performance.
*Conditions of employment for external candidates: In conformity with existing ILO practice, the appointment of an external candidate will normally be made at the first step of this grade.
Introduction
The ILO, SECO and NORAD are launching the new global programme Productivity Ecosystems for Decent Work. The Programme has global coordinating component managed by the ILO headquarters in Geneva and country project components in Ghana, South Africa and Viet Nam. The programme will run over the course of 48 months from December 2021 to December 2025. The Programme aims
to address the root causes of low productivity and employment outcomes by strengthening and establishing sustainable virtuous cycles between productivity, employment and good working conditions. The Programme emphasizes the importance of understanding and addressing productivity in an integrated manner across the enterprise level, the sector level and the policy level rather than intervening just at a single level. The Programme is based on the principles of systems thinking and the development of evidence-based interventions as well as by facilitating change through incentives and capabilities development of key actors. The Programme is implemented jointly by the ILO's ENTERPRISES and EMPLOYMENT Departments.
The position will support the Programme Manager of the South Africa component of the project in the implementation of the projects' outcomes and activities related to employment policy and productive employment. This will include providing technical advisory services to implementing partners and to beneficiaries within the policy and procedural requirements established by the ILO and the global Programme, promoting ILO policies and standards for productive employment, and supporting the implementation of project interventions that focus on promoting productive employment and decent work.
The incumbent will work in a team of four (two national officers and a finance/admin assistant, under the direct supervision of the Programme Manager).
National Project Coordinator Job Vacancy at ILO – South Africa
Reporting lines
The position is located in Pretoria, South Africa and reports to the Programme Manager of the project. The incumbent will be technically backstopped by the specialists for employment policy and for sustainable enterprises as well as by other Decent Work Team specialists when required. The incumbent will also receive technical advice and support from the EMPLOYMENT Department at ILO Headquarters as well as the Global Productivity Ecosystems project team, also located at ILO Headquarters.
Description of Duties
The main duties of the position comprise:
Coordinate and provide technical advisory services to implementing partners, constituents, and beneficiaries of the project on employment policy, especially the design, adoption and implementation of the National Employment Policy, as well as other relevant economic and sectoral policies.
Lead and coordinate the development and review of employment policy documents and associated outputs. Review reports and ensure technical quality, and present findings in national dialogue events with Constituents and other stakeholders.
Provide substantial professional inputs for the formulation and implementation of the Productivity Ecosystems for Decent Work project strategy and workplans. Monitor the status of the project and measure and report on performance.
In cooperation with the programme manager and technical specialists, draft substantive inputs for project documents, reports, terms of reference and other documents. Initiate, plan and undertake missions to monitor, assess and report on programme implementation and propose corrective action to the Programme Manager and the backstopping technical specialists.
Establish effective partnerships and coordination fora with the ILO Constituents, bilateral and multilateral donors, NGOs, private sector organisation as well as sister UN Agencies in support of building a support environment for achieving productive employment.
Conduct discussions and participate in negotiations with key stakeholders including ILO constituents and other UN agencies, as well as ILO technical units and DWT backstopping specialists in the preparation of Project activities and ensure the timely delivery of activities and outputs by implementing partners.
Lead, organize and support the delivery of seminars, workshops, training sessions and meetings in line with project activities.
Brief ILO specialists, experts and visiting officials and provide relevant information on Project matters and support additional resource mobilization efforts with the backstopping technical specialists.
Develop project information and communication materials and knowledge products in collaboration with the Communication Officer located in the project Global Team in the ILO Headquarters in Geneva. Liaise with ILO constituents and partners for effective dissemination of project results to enhance project visibility.
Perform other related duties as may be assigned by the Programme Manager or backstopping specialists
National Project Coordinator Job Vacancy at ILO – South Africa
Required qualifications
Education
First level University degree (Bachelor's or equivalent) in economics, social sciences or business management, ideally with some specialization in labour market issues.
Experience
Minimum of three years professional work experience at the national level related to employment policy and/or employment creation programmes. Understanding of the ILO, the United Nations system, and
Experience in working with officials of government departments, employers' and workers' organizations.
Languages
Excellent command of written and spoken English. Working knowledge of another official language of the Organization or an official national language of the duty station.
Competencies
In addition to the ILO core competencies (namely, Integrity and transparency; Sensitivity to diversity; Orientation to learning and knowledge sharing, Client orientation, Communication, Orientation to change, Takes responsibility for performance, Quality orientation, Collaboration), the position requires the following competencies:
Knowledge of programme and budget, project administration and evaluation, concepts and procedures
Knowledge of office-wide activities and objectives
Ability to interpret project information and to identify and analyze problems with implementation
Good report writing skills.
Ability to communicate effectively both orally and in writing
Ability to clarify information
Good computer applications skills
Organizational skills
Ability to work on own initiative as well as a member of a team.
Ability to deal with people with tact and diplomacy
Ability to work in a multicultural environment and to demonstrate gender-sensitive and non-discriminatory behaviour and attitudes.
Recruitment process
Please note that all candidates must complete an on-line application form. To apply, please visit the ILO Jobs website. The system provides instructions for online application procedures.
Fraud warning
The ILO does not charge any fee at any stage of the recruitment process whether at the application, interview, processing or training stage. Messages originating from a non ILO e-mail account – @ilo.org – should be disregarded. In addition, the ILO does not require or need to know any information relating to the bank account details of applicants.