Full Time
Applications have closed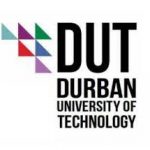 Website Durban University of Technology (DUT)
The Durban University of Technology is a multi-campus university situated in KwaZulu-Natal, South Africa.
Network Specialist Job Vacancy at Durban University of Technology (DUT)
Durban University of Technology (DUT) is located on the warm east coast of South Africa. It sprawls over seven (7) campuses in tropical and picturesque Durban, and in Pietermaritzburg, with its undulating hills that flow over from the Drakensberg Mountain.
According to our ENVISION2030 strategy, DUT's DNA has two strands, namely 'people-centred and engaged' and 'innovative and entrepreneurial'. These are interwoven intrinsically by a number of double pairs consisting of 'values and principles' that bind our double-helix together. The extrinsic expression of our DNA is via The DUT-Way; which demonstrates our collective character and behaviour.
The University's ultimate goal is to contribute towards improving the lives and livelihoods of all its people, both internal and external. DUT consistently strives towards excellence and greatness in teaching-learning and in research-innovation; something that has been recognized recently when The Times Higher Education's World University Rankings placed DUT within the top 500 of Universities in the world and within the top 5 universities in South Africa. The enactment of these internationally recognized strengths is demonstrated in our impactful engagement internally and externally in service of our localities, the region and the country at large.
Department of Information and Communications Technologies Services.
Post: Network Specialist (Ref C536)
Minimum Requirements:
• An NQF Level 7 in Information Technology or Electronics Engineering
• 5 to 8years' experience in switching, security, and cabling
• 3 years supervisory experience
Key Responsibilities:
• Monitoring and maintaining of Network Services
• Performance monitoring of all network devices
• Proactive management of DUT network
• Planning, installation and configuration of multi network services
• Researching new server/systems technologies
• Develop and implement roll-back plans to ensure network continuity
• Monitor integration to ensure that the network quality is up to standard
• Monitor the network to determine the network performance statistics
• Analyse the network statistics to determine the Key Performance Indicators
. Analyse, troubleshoot, and evaluate computer network problems
• Determine deviances in performance and congestion in the network
• Identify the cause of the deviances and congestion
• Reconfigure the network in accordance with procedures to ensure that the deviances and congestion are eradicated
• Escalate to the relevant role players for rectification
• Monitor the key performance indicators to ensure that the deviances and congestion are removed
• Document actions for future reference purposes and update network records accordingly
• Provide support and plan capacity
• Compile reports and manage Human Resources
Network Specialist Job Vacancy at Durban University of Technology (DUT)
Salary Range: Market related
Contact Person: Mr. S Patchappan Email Address: careers@dut.ac.za Status of Positions: Permanent
See: The 7 Important Interpersonal Skills for any Job
How to Apply :
Please complete an official Application for Employment Form and send a detailed CV, copies of ID, qualifications and a covering letter with the exact name of the post you are applying
for to: Careers@dut.ac.za
Kindly note:
Communication will be entered into with short-listed candidates only. Only applications made on our application for employment form would be considered.
Download Application for Employment Form Here
Closing date: 08 November 2022
"While DUT strives for equal opportunities, preference will be given to suitable candidates in terms of the
University's equity policy" The University reserves the right NOT to make an appointment.