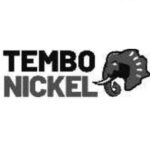 Website Tembo Nickel Corporation
Welcome to Tembo Nickel
Occupational Health Nurse Job Vacancy at Tembo Nickel Corporation
Occupational Health Nurse
Position Summary:
Tembo Nickel is seeking to recruit an Occupational Health Nurse to join the Tembo Nickel Project Team. The OH Nurse is responsible for provision of nursing and clinical response advice to the Tembo nickel project and to ensure that company objectives and legislative compliances are met at the required work performance standard and in accordance with company policies and procedures.
The successful candidate will report to the Lead-Occupational Health.
Duty Station: Tembo Nickel Project Site- Ngara
Duties and Responsibilities:
Provide support and assistance to the CMO/ HSE/HR manager regarding health and medical laws and regulations and be the interface for Tembo Nickel with local medical officers.
Practice as a full-time physician for Tembo Nickel clinic on site.
Conduct MEDEVAC in case of any urgent situation on site.
Maintain Nursing registration to practice in Tanzania.
Ensure that a high standard of patient care, nursing care and practice is provided and promote health and achievement of patient goals through assessment, planning, implementation, and evaluation in the delivery of patient care, in full accordance with company/clinic policies and procedures.
Have a sound understanding of how all the clinic equipment functions, and can troubleshoot, if required.
Be available for rotational / shift work.
Communicate any problems regarding equipment immediately to the appropriate personnel.
Attend and participates actively in weekly meetings.
Record daily, weekly & monthly statistics.
Ensure compliance with relevant Tanzanian OHS regulations and corporate codes of practice.
Participate in opportunities for self-improvement in clinical skills by actively participating in forums, in-services, conferences, seminars etc to improve those skills.
Ensure attendance at annual educational sessions (e.g. fire safety, infection control etc) or as directed by supervisor.
Perform similar duties as assigned by the supervisor.
Occupational Health Nurse Job Vacancy at Tembo Nickel Corporation
Qualifications and Competencies:
A holder of a Diploma in Nursing or equivalent from a recognized Nursing College.
A valid nursing registration in Tanzania.
Minimum of 5 years working experience.
Experience in mining or working in remote areas is an added advantage.
Advanced trauma life support certified provider.
Advanced Cardiac life support certified provider.
Audiometric and spirometric technique certification.
How to Apply
Applicants are invited to send their resumes indicating the role title in the subject via email to jobs@tembonickel.com
Application closing date is 14th November,2022.
Check Out: Important Tips to use during a Job Search
Note: We are committed to providing equal employment opportunities based on merit and we do not charge candidates any fees in the whole recruitment process.
Women are strongly encouraged to apply