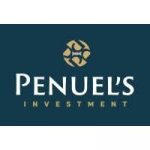 Website Penuel's Investment LTD
Penuel's Investment is the leading event and project management company.
Office Administrator Job Vacancy at Penuel's Investment LTD.
We are looking for a female individual to efficiently manage office administrative tasks in a fast paced office. The ideal candidate should be highly dedicated and reliable who understands how the media and entertainment industries operate.
Duties and Responsibilities:
Update and maintain the CRM system as per office requirements.
Serve as liaison and appropriately share information within the company.
Schedule appointments and maintain calendars
Schedule and coordinate office meetings i.e. prepare meeting agendas, schedule meetings, take notes during meetings then develop and timely distribute and meeting minutes.
Create and maintain effective filing systems both electronic and physical.
Order office supplies and maintain sufficient levels.
Maintain office petty cash and ensure appropriate daily documentation and reports are maintained.
Assist with any other business operational issues as may be required.
Adhere to best business practices and etiquette
Skills and competencies:
Excellent organisational and interpersonal skills
· Strong attention to details and good analytical skills
Able to interact well with employees and business partners of all levels and backgrounds
Ability to multi-task
High level of integrity
Excellent verbal and written communication/presentation skills
Fluent in English and Swahili
Proficient in Microsoft Office
Office Administrator Job Vacancy at Penuel's Investment LTD
Qualifications:
Degree in Business Administration or any other related field
Must have passed Mathematics and English in "O" Level
Knowledge of basic accounting functions and principles
Certificate/Diploma in Events Management or Public Relations will be an added advantage
Hands on experience in Events Management will be an added advantageAll CVs should be in PDF format and should be sent by email to hr@penuelinvestment.co.tz latest 02nd September 2022.