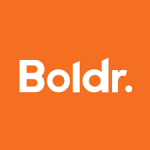 Website Boldr
Founded in 2017, Boldr is defined by the 700+ team members, the 70+ clients we have worked with, and the values and impact we strive for alongside both.
Office and Community Manager

Job Vacancy at Boldr
Description
WHAT IS YOUR ROLE
As the Operations and Community Manager, you'll support the day-to-day operations and community initiatives of Boldr. You'll have the opportunity to fuel our growth by ensuring everything within the office runs like a well-oiled machine. You will also engage and empower Boldr's community impact partners and internal stakeholders. You must be passionate about community development, partnership building, project management, and driving various advocacies that advance Boldr's core values. This role will manage all Boldr's projects and procurement relating to all things office operations, with the purpose of providing efficient and effective working environments for Boldr's Team Members, whether working from home or from office. You will seek to improve procurement processes, to support Boldr's financial and strategic goals, as well as support local community upliftment and supplier development. You'll work closely with various teams like Information and Communications Technology (ICT), Marketing, People Experience (HR), Impact, and Client Experience. You'll also serve as the point of contact of all external service providers, vendors, and industry associations.
WHAT WILL YOU DO
Office Operations
Asset management: manage inventory
Maintain office services by organizing office operations and procedures; designing filing systems; reviewing and approving supply requisitions; assigning and monitoring clerical functions
Manage preventive maintenance responsibly
Maintain office efficiency by planning and implementing office systems, layouts, and equipment procurement
Design office policies by establishing standards and procedures; measuring results against standards; making necessary adjustments and working with the Country Director to implement and improve
Keep management informed by reviewing special reports; summarizing information; identifying trends
Achieve financial objectives by preparing an annual OPEX (operational expenditure) budget; scheduling expenditures; analyzing variances; initiating corrective actions
Full accountability of facilities: Ensures our office is orderly, healthy, safe, and is conducive to a productive atmosphere
Source quotations, solicit approval from Country Director and capture all expenses on finance trackers, and load for payment on online banking portal.
To develop and maintain a hybrid working model for all Boldr employees
Plan and execute all Boldr employee engagement activities during shifts in order to increase interaction and participation
Coordinate with IT for procurement of devices, manage inventory and rectify any issues
Responsible for the well-being of employees within the office by implementing health and wellness initiatives
Manage all administrative documents (permits, contracts, certificates, etc), including filing
Coordinate with the Client Experience teams to ensure timely support provided to Boldr's seat leasing clients
Set up a vendor accreditation process and manage vendors for the various company needs
Establish procurement practices to improve Boldr's BBEEE level compliance, targeting preferential procurement, supplier development and enterprise development
Responsible for the scheduling transportation requirements and seating arrangements for employees
Leverage, and at times align with, the best office operations practices from other Boldr regions and decide on best fit for ZA
Responsible for the creation, management and execution of Boldr ZA business continuation plan (BCP).
Coordinate shifts and working arrangements with client teams to ensure supervision on site for every shift
Community
Lead the conceptualization, project management, implementation, and monitoring of internal community-focused projects in current and future Boldr team member communities.
Identify and maintain new and current partnerships with impact partners that team members can get involved with.
Create and monitor Boldr's pipeline of team member projects and advocacies and expand opportunities for team member engagements in such activities
Document and report progress, stories, and cases of team member's community impact work for internal and external dissemination and marketing
Ensure operational alignment between Boldr's community impact work and overall corporate quarterly and annual strategy
Office and Community Manager Job Vacancy at Boldr
Requirements
YOU HAVE…
At least a bachelor's degree in any field you're passionate about!
Management experience leading teams and leadership competencies
Familiar with space leasing concepts, practices, and procedures
Project Management skills and office operations experience
Excellent knowledge of cloud-based applications (Google Drive, Google Sheets, Google Docs) and MS Office applications
Ability to accept feedback gracefully
Previous experience working with community stakeholders in the context of development would be an advantage
Experience in BPO, call center and global business services
40-60 words per minute typing speed