Full Time
Applications have closed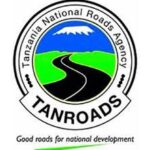 Website TANROADS
Tanzania National Roads Agency
Office Assistant Job Vacancies at TANROADS
The Tanzania National Roads Agency (TANROADS) is an Agency under the Ministry of Works and Transport which is responsible for the Development and Maintenance of Trunk, Regional Roads Network and Airports in Tanzania Mainland; It is also responsible for conducting Axle Load Control Operations using Weighbridge scales.
As a measure to strengthen capacity of discharging TANROADS' functions effectively, the Regional Manager's Office TANROADS-Iringa seeks to recruit qualified and competent Tanzanian Citizens to fill the vacant positions available for Civil Engineers, Weighbridge Operators and Office Assistant.
Apart from professional qualifications requirements outlined in the positions, candidates to assume the positions must be trustworthy, responsible, reliable accountable and with high degree of integrity.
GENERAL CONDITION
All applicants must be Citizens of Tanzania;
Applicants must attach an up-to-date Curriculum Vitae (CV) having reliable; contacts;
e Postal address, e-mail and Telephone numbers;
Applicants should apply on the strength of the information given in this advertisement;
Applicants must attach their detailed relevant certified copies of birth and academic certificates;
Applicants who are already working at any weighbridge station with TANROADS will not be considered;
FORM IV AND FORM VI RESULT SLIPS ARE STRICTLY NOT ACCEPTED;
Testimonials, Partial transcripts and results will not be accepted;
Applicants should indicate three referees with their reliable contacts;
Certificates from foreign Universities should be certified by the Tanzania Commission for Universities (TCU);
Only short listed candidates will be notified and invited for an interview;
Application letters should be hand written in English Language.
Terms and Condition of Service
Appointment will be on Contract Terms of Three years, renewable subject to satisfactory performance.
The salaries for the posts will be according to TANROADS Scales.
POSITION TITLE: OFFICE ASSISTANT – (2 POSTS)
Scope of the Position:
The successful candidate should be ready to work under minimum supervision, for considerable length of time when required.
Position Relationship:
The position holder shall report to Incharge of Accounts and Administration Key qualifications;
Holders of Secondary Education who passed English and Kiswahili;
Fluent in English and Kiswahili languages
Age; not above 35 years.
Duties and Responsibilities:
To Clean office premises;
To Prepare and serve refreshments;
To Move files and documents as directed;
To undertake photocopying and/or binding of documents;
To dispatch letters or parcels;
To collect letters from post office;
Perform other related duties as may be assigned by supervisors.
Office Assistant Job Vacancies at TANROADS – (2 POSTS)
MODE OF APPLICATION:
Please send your hand written application with your comprehensive Curriculum Vitae, so as to reach the address shown below not later than 6th September, 2022 at 16:30 hrs. Only successful candidates will be notified and invited for an interview. Those candidates who do not get invitation should consider themselves unsuccessful.
The Regional Manager,
Tanzania National Roads Agency (TANROADS),
P.O. Box 23,
IRINGA