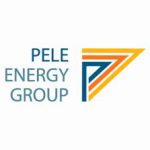 Website Pele Energy Group
Develop on and off-grid renewable energy power generation facilities and solutions.
Office Intern Job Vacancy at Pele Energy Group
Description
Internship Opportunity For Persons With Disabilities
Pele Energy Group is offering opportunities for persons with disabilities to participate in a 12 month internship programme.
Please note that applications are invited only from persons with disabilities, all other applications will be declined.
The role
The Office Intern will be responsible for providing administrative and office support including front desk / receptionist duties, scheduling meetings, supporting office events and other office support related activities such as assisting the business with admin work and resolving office related issues and requests on time.
Job Responsibilities
Front Desk
• Assist with answering, screening, transferring calls and taking messages.
• Assist with boardroom meetings and calendar management
• Assist with receiving visitors, directing them accordingly and offering refreshments.
• Assist with maintaining office security by following safety procedures and controlling access via the reception desk
• Asist with attending to guests and ensuring they feel welcomed
• Assist with ensuring the smooth flow of visitors in and out of the building
Office Maintenance
• Assist contractors with access to building and update manager and other employees accordingly
• Assist with catering for meetings
• Assist with Travel arrangements
• Assist with administrative duties – scanning, printing, document binding, etc.
• Assisting with IT related issues where needed
• Providing staff with company letterheads and documentation.
• Providing support, follow-ups, and queries relating to different departments and requests.
• Managing health and safety protocols
• Assist HR with Admin work when required
• Resolve office-related malfunctions and respond to requests or issues
Compliance and Governance
• Execute in adherence to all relevant regulatory and business practices.
• Active risk management by applying and promoting a culture of on-going detection and resolution of Statutory, Regulatory compliance breaches.
Housekeeping
• Accountable for the effective adherence to housekeeping principles for the area
• Ensuring cleanliness of office, notifying Linda on
Office Intern Job Vacancy at Pele Energy Group
Requirements
• Diploma in Business Management or Office Administration or equivalent
• Effective communication in English
• Computer literacy (MS Office, PowerPoint, Excel)
• Ability to effectively learn and acquire new knowledge and skills