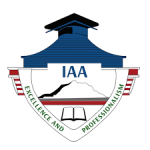 Website IAA
The Institute of Accountancy Arusha
Office Management Secretary II Job Vacancy at IAA
POST DETAILS
POST OFFICE MANAGEMENT SECRETARY II – 1 POST
EMPLOYER Institute of Accountancy Arusha (IAA)
APPLICATION TIMELINE: 2023-02-28 2023-03-06
JOB SUMMARY N/A
DUTIES AND RESPONSIBILITIES
i.To type and deal with all forms of correspondences, memoranda, minutes and reports;
ii.To organize and maintain diary of appointments;
iii.To take care of working facilities and equipment;
iv.To receive, screen and direct telephone calls and relay messages;
v.To welcome and attend visitors;
vi.To arrange for meetings and taking minutes;
vii.To produce official documents when required;
viii.To organize and store official documents;
ix.To arrange travel and accommodation;
x.To perform any other related duties.
View also: Receptionist Job Vacancy at Reveurse Tanzania
Office Management Secretary II Job Vacancy at IAA
QUALIFICATION AND EXPERIENCE
Holder of form IV Certificate with Diploma in secretarial management services with pass of 120 w.p.m shorthand either in Kiswahili or in English. Certificate in computer applications e.g. MS-Windows, MS-Office, internet, and e-mail.
REMUNERATION Offered according to IAA scheme of
Read:  Avoid having this 'red flag' on your CV
View: How to Use the Government's Official Ajira Portal
How to Apply :